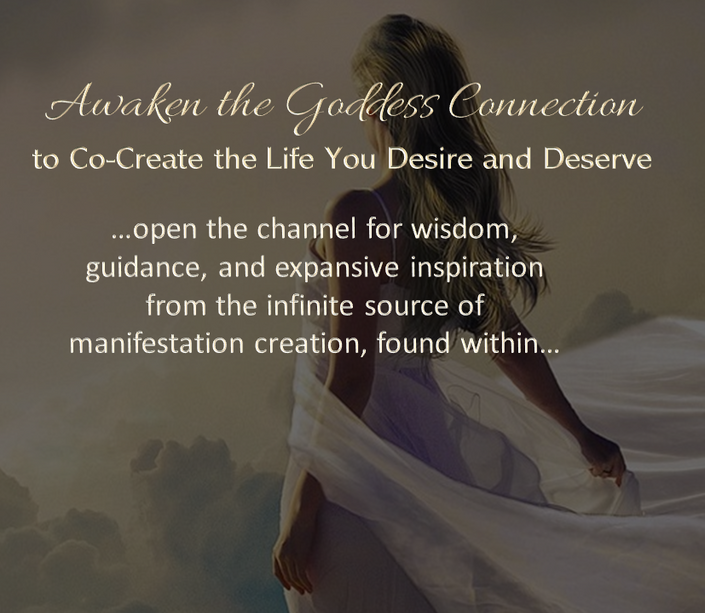 Awaken the Goddess Connection to Co-Create the Life You Desire and Deserve
50% Savings This Month!
Enroll in Course
Within every woman is a goddess. Your inner goddess has been with you infinitely, and she loves and accepts you unconditionally. She is soulful. She is truthful. She is the timeless core essence of you.
Your inner goddess is the connection with infinite wisdom, and is the manifestation point for abundance of wealth, love, health, and joy. She is your channel to supreme guidance.
She is the source of solutions to perceived problems
She is the pathway to your expansive growth
She is your connection to Universal wisdom
She is your key to manifesting everything, including the life you dream of
She is You
When you learn to awaken the goddess connection, you have access to the answers to all life's challenges. You also then have the ability to co-create the lifestyle you desire and deserve.
There is a life waiting for you that is so much more than you can imagine, or dream of. And beyond your "stuckness" there is peace of mind, and a knowingness that you deserve more than you can dream of...
And here's something to consider: Your capacity to evolve and emerge into the goddess woman you were born to be, and your ability to create your dream life, to step fully into your full-winged life,
is greater than you can even imagine.
Do you believe that? Because it's true. But you have probably been taught to put the needs of others before your own. And so, you gave and gave and gave until you began to feel worn out, and frankly, resentment. And that all led to you becoming too tired to invest in you.
Besides, what's the point, right? Nobody notices that you give all your energy and power away to them. That is, until you decide to stop giving away your power.
Women typically put our needs at the back burner of life, and then wonder why we are unsatisfied and making little forward momentum towards our dreams.
It's not a fault, exactly. It's more of a conditioning that has taken hold since before birth.
Your energy is being depleted and not refilled because you don't know how to receive.

When you learn to connect with your inner goddess, your life blossoms into something so beautiful, that you will only be sad that you hadn't connected sooner.

And by the time you complete Awaken the Goddess Connection to Co-Create the Life You Desire & Deserve, those blossoms will be apparent to all those close to you.

When your life blossoms, that positively affects everyone in your sphere of influence.

Please don't waste another second feeling like you are not enough. I promise you, you are so much more than enough. And it's YOUR time to own your wings....
Start by answering the following question:
What Keeps You Up at Night?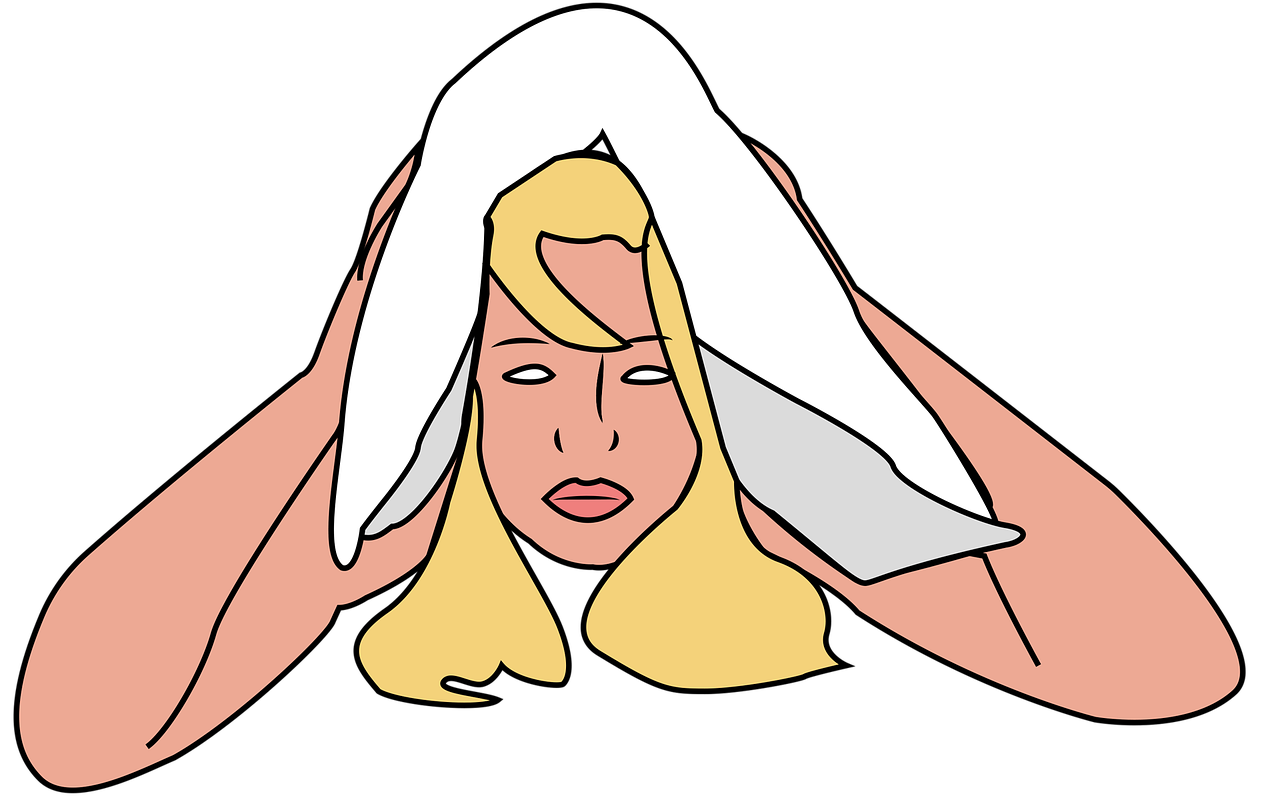 Are you feeling lonely?
Do you long for passionate romantic love?
Are you experiencing the financial pinch of never enough? or barely enough?
Is your wealth thermostat stuck in the low or mid range?
Despite appearing to "have it all-together' do you feel empty inside?
Do you wonder "is this all there is?"
Do you have unfulfilled dreams inside you, begging to be realized?
Do you feel like you're not enough?
Are you filled with a longing for more?
Have you struggled in a "traditional" men's world?
Do you feel insecure and unworthy?
Are you just ready for a change?
When you learn to awaken the goddess connection to co-create the life you desire and deserve, nothing is unrealistic. Nothing. When you learn to awaken the goddess connection, you will never be alone again.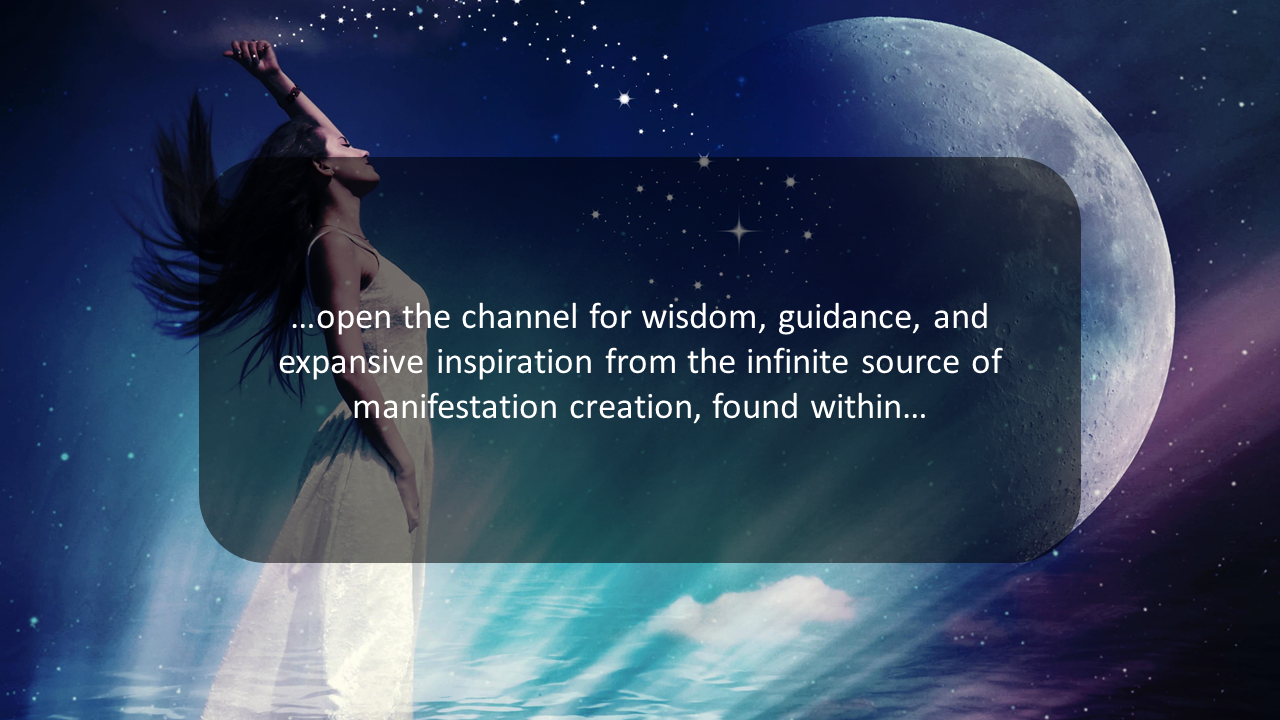 If you're like most women:
You appear 'together' on the outside but you're crumbling on the inside.

You've given to others until your energies are depleted.

You smile when you actually feel angry, or worse, empty.

You've disconnected from your intuition.

You've listened when told how you should or shouldn't act.

You've

gone thru this lifetime, and possibly others, as a second class citizen.

You've allowed others to define who you are.


An inner gnawing keeps you feeling "not good enough."

You've dis-owned your voice.

You put your dreams on the back burner.

You've disowned chunks of your feminine powers.

You've denied yourself the care and loving that you deserve.

You've put the needs and wants of others ahead of your own.

You've felt pain deeply, and you've sucked it up.

You've grown weary because you have denied your self-care.

Your life is out of balance.
If your life isn't everything you dream of, why not?
If you are experiencing less than the life that you desire, and which, in your heart, you know that you deserve, why is that?
Why haven't you been able to let go of the internal blocks to fulfillment?
Why haven't you found what you've been seeking?
Why does another year go by, with unrealized dreams?

There's an adage that says,
"How you do anything is how you do everything...."
There's also a popularly accepted explanation of the definition of insanity being, doing the same thing over and over again and expecting a different outcome. And I'm secure that you're not insane, but that you are ready to make some permanent progressive shifts in some areas of your life....
If you've tried to improve any area of your life, but haven't actually seen the results you seek, you're in the right place,
because the truth is, if you knew how to change your life you would have done it by now.
At the risk of using yet one more cliche, when the student is ready, the teacher will come.
The time (and the teacher) has come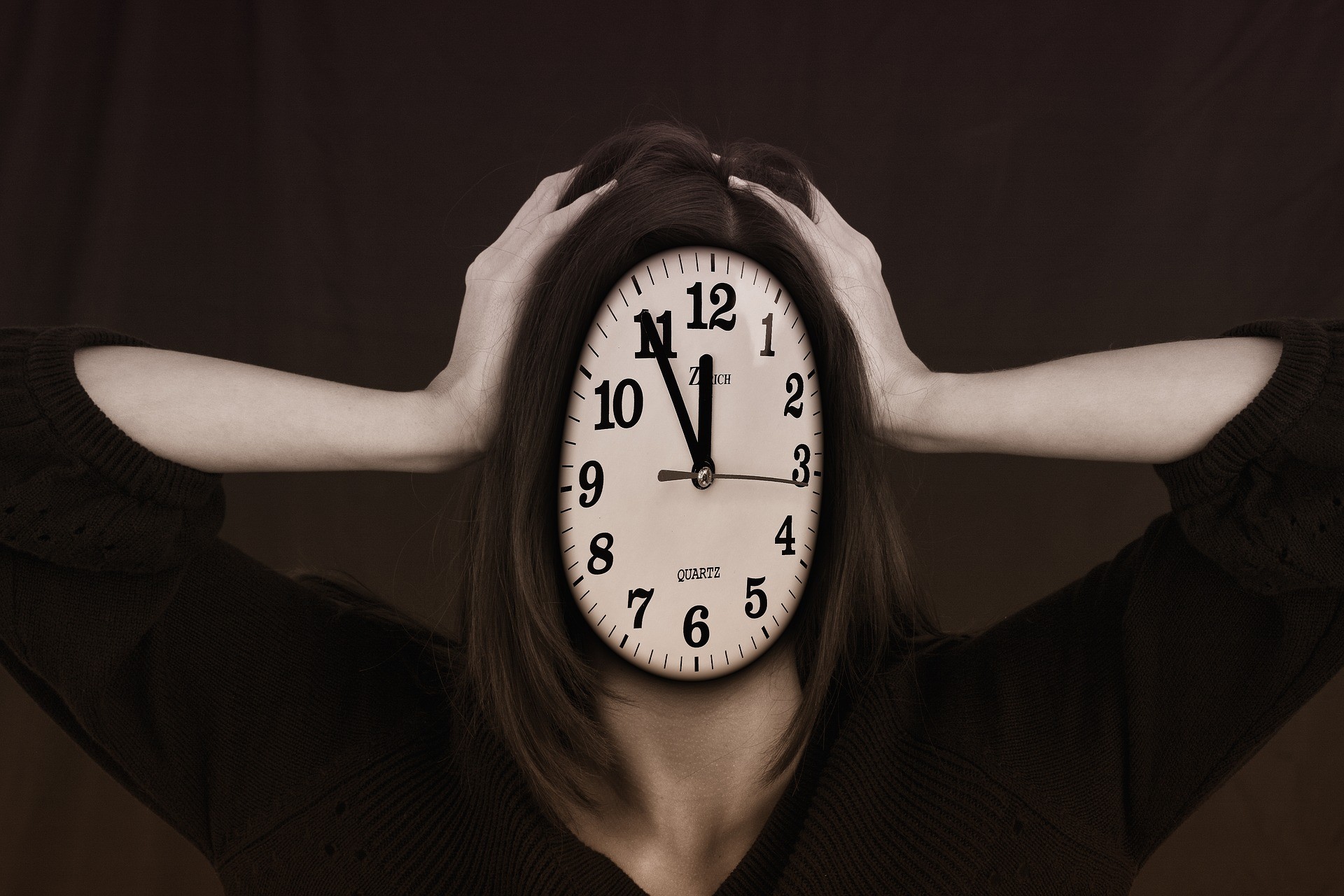 When you awaken the goddess connection to co-create the life you desire and deserve, you learn to let of any inner blocks that stop you from having what you deserve.
You learn to connect with the infinite source of wisdom and guidance, so you'll never feel alone, and you'll have access to the answers and to the source of an abundant and fulfilling life.
No longer will you live in shallow waters of scarcity or lack in subjects of love, money, health and opportunities.
No longer will you lose sleep over areas of your life in which you feel out of control.
When you Awaken the Goddess Connection, you have instant access to the support and guidance anytime you want. Whatever area of your life that could use a bit of up-leveling starts with the goddess connection.
Learning to perfect your own connection with infinite source wisdom and guidance, to the goddess connection to co-create the lifestyle you desire and deserve, to never again have the questions without the answers, to empower you to manifest exactly what you want, is the goal of this valuable, high content, highly-effective course.
The content in the courses made available to you here in the Winged-Women™ Academy have been continuously tested and perfected for over 3 decades. This is the place for women's empowerment, beginning with the tools to connect you with your source of infinite wisdom for manifesting the life you desire and deserve.
And you can do it all in the privacy and comfort of your own home.
Are you ready to Awaken the Goddess Connection
to co-create the life you desire and deserve?
Are you ready to address the gap between where you are and where you want to be?




Are you ready to discover the inner pathway to all you desire and so much more?
Your Instructor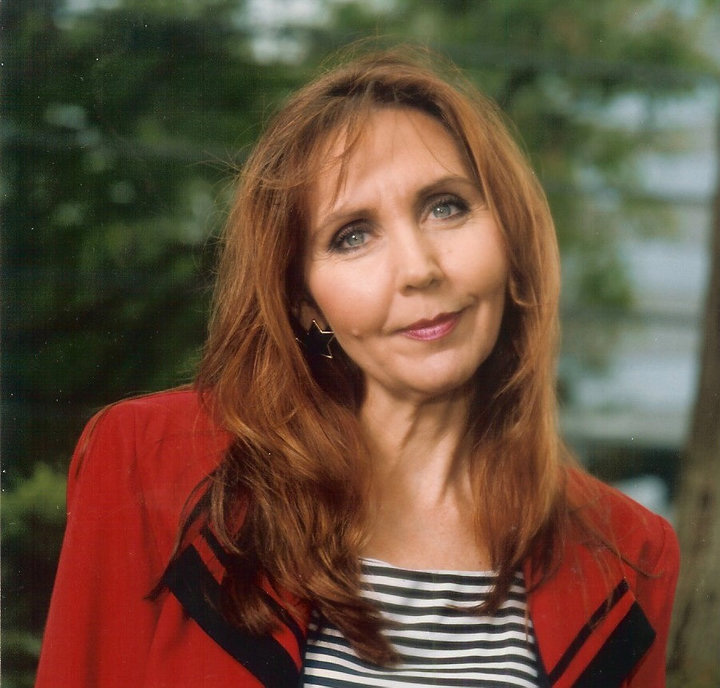 Founder and CEO of Women's Life Coach at Winged-Women™ Business & Life Coaching, International best-selling, award-winning transformational author, and global women's empowerment expert, Jan Deelstra has been leading the charge for women's empowerment thru self-love, self-confidence, and self-esteem since 1984.
What makes Jan the expert authority on women's confidence? She started as a shy girl, always watching her feet, and rarely looking up. From minus zero to assertiveness training specialist, Jan has worked her way from the bottom to the top and has empowered others along the way.
Formally trained in psychology, with an emphasis on Gestalt techniques, Jan combines her formal education, her personal experience, and her indisputable intuitive skills, to create transformational experiences that you will learn to incorporate into your personal self-love toolbox.
Your confidence and self-worth affect every area of your life. And each course offered has a golden weave of confidence woven thru. From finance to romance to communication to wellness, confidence is imperative for a happy, successful life experience. And that's what you'll find here, in the Winged-Women Academy. EVERYTHING is designed to enhance your sense of self-worth and deserving. And that increased self-love trickles down to bless those closest to you, even as it simultaneously radiates out to the ethers, attracting the vibrational match, and infinitely blessing the universe.
Class Curriculum
Winged-Women™ Academy
Available in days
days after you enroll
ONE: Foundation & Awakening
Available in days
days after you enroll
TWO: Who Are YOU, Really?
Available in days
days after you enroll
Why This Course?
When you complete the assignments in each module, including awakening to your feminine powers and journaling your experiences as you proceed thru the course content, you'll be well on your way to filling your self-love toolbox with the time-tested and perfected, proprietary tools used for over 3 decades to empower women globally.
You may notice that most of the content has been designed to increase self-awareness, and by doing so, to allow for change in any area of life that may benefit from a bit extra attention and self-love. That's because you can't change what you cannot see. This course shines the light on the places that make it possible to absolutely up-level any and every area of your life.
Need more love?
Need more money?
Ready to stop tolerating 'less-than' what you deserve?
Want deep authentic connections with kindreds?
Want more opportunities?
Want to feel GOOD?
Want to live your desired life?
Want better health and overall wellness?
Want abundance of all things supportive and nurturing?
Winged-Women™ is the leading edge in women's empowerment. With over 35 years of experience, we have the proprietary tools and techniques you won't find elsewhere. And that means success for you!
We're DIFFERENT
We don't do bootcamps. Rather, we transform lives using the higher frequency of love.
We don't do retreats. Let them retreat while we advance!

We're happy you found Winged-Women™ academy. We want you to know that we believe the Universe brought you here. We also want you know that Winged-Women™ is more than a tribe of empowered women. It's more than a life coaching venue. It's more than a life coach certification school.
Winged-Women™ is a self-love movement, and we would love for you to join us in spreading self-love around the globe and outward to the ethers to call in more love according to the Law of Attraction or as we like to call it, the Law of Appreciation.
It starts with you.
It starts with you diving into this empowering course content and owning your wings.
Start today to co-create the life you desire and deserve.