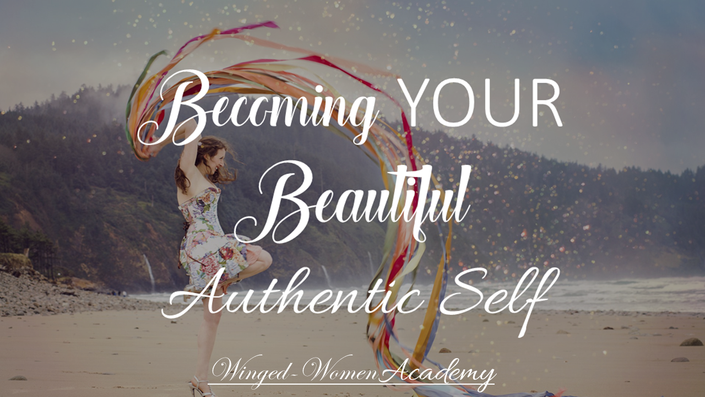 Becoming Your Beautiful Authentic Self
Live life authentically and unapologetically YOU!
Enroll in Course
Becoming YOUR Beautiful Authentic Self
"Our deepest fear is not that we are inadequate. Our deepest fear is that we are powerful beyond measure.
It is our Light, not our Darkness, that most frightens us." Marianne Williamson

You may have heard that quote by Marianne Williamson before today. That's telling. Because quotes are quotable when they hit a chord. And when we realize that our fear is of "our light," and "not our darkness," we are faced with a truth that can be life changing, if that's what we choose....
Your mission, should choose to accept it, is to acknowledge your fears, your self-doubts, and your inner critic, but to put them aside and make the choice to stop living by default for the next six weeks as you travel on this new pathway. It is to enter with an open mind and equally open heart, and to begin to see yourself as the woman you were born to be...the empowered, authentic woman you can clearly see yourself as being...realizing that when you step onto the pathway towards the life you desire, you are half-way there....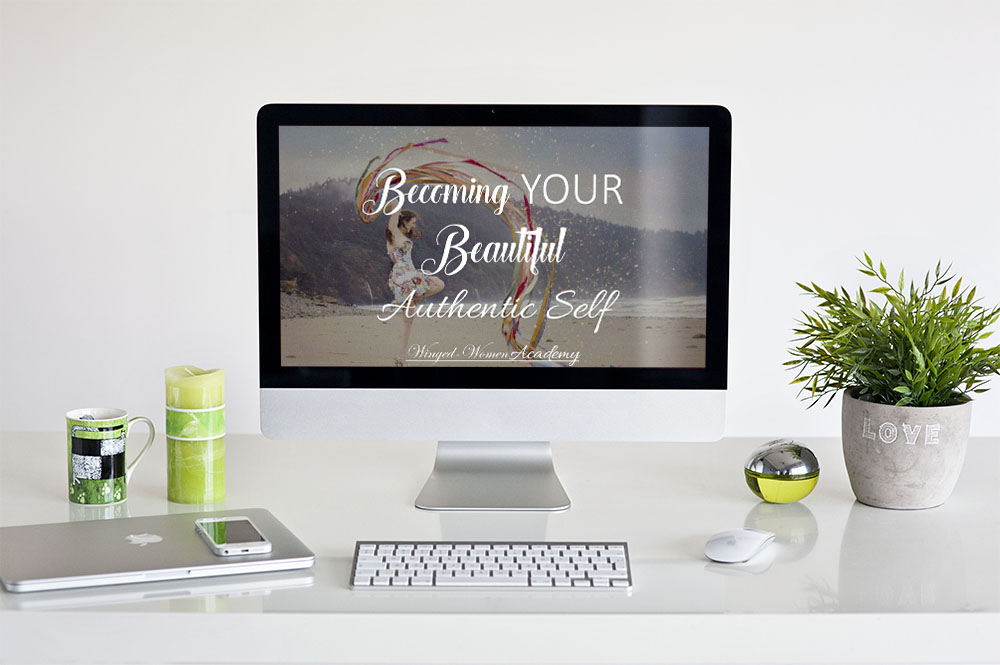 Maybe we should start by answering why Becoming YOUR Beautiful Authentic Self might be something you want to do. After all, there are fewer people living an authentic life than are going through life as they've been programmed to do: Living by default, and never questioning where their beliefs came from, and never stretching out too far beyond the familiar boundaries, boundaries they may not even recognize as existing....
Learning to become your beautiful authentic self and live your life authentically is a process that leads to an empowered and consciously created lifestyle. No more living by default for you! You are consciously deciding to LIVE your life, not simply go thru the motions of living as someone else thinks you "should" live.... Forget about living in the shadows! You are living in your full-winged splendorous light.
Becoming Your Beautiful Authentic Self takes you through a powerful life-changing process with an introspective journey that will result in new found self-awareness, bolstered self-confidence, and the courage to create a life that truly makes you happy.
You'll find the tools, techniques, strategies, and support throughout the course lessons to make your journey a success. The course includes 49 lessons with a variety of reflections, exercises, and quizzes, plus a host of additional bonus content to guide you through this exciting journey to your beautiful (attractive) authenticity.
Your journey starts with getting to know who you really are.
You'll clarify your beliefs and values

You'll discover your true passions

You'll develop a healthy self-concept
This foundation is built in the first module and will prove to be invaluable in the steps that follow!
The path continues with a plethora of life-changing proven techniques that will help you accept and fall in love with the person you find inside. And spoiler alert: She will turn out to be your greatest ally in life!
As the course progresses, you will put your new self-knowledge to work in the next part of your journey where you discover your life purpose and determine your life priorities – what's most important to you!
The last steps on your journey help you to develop the courage and conviction to show the world who you really are. You will set yourself free from the expectations of others. And you will consciously create a compelling future that excites you and inspires you to take action as you end this journey of discovery and step unabashedly into a new lifestyle as the beautiful authentic you!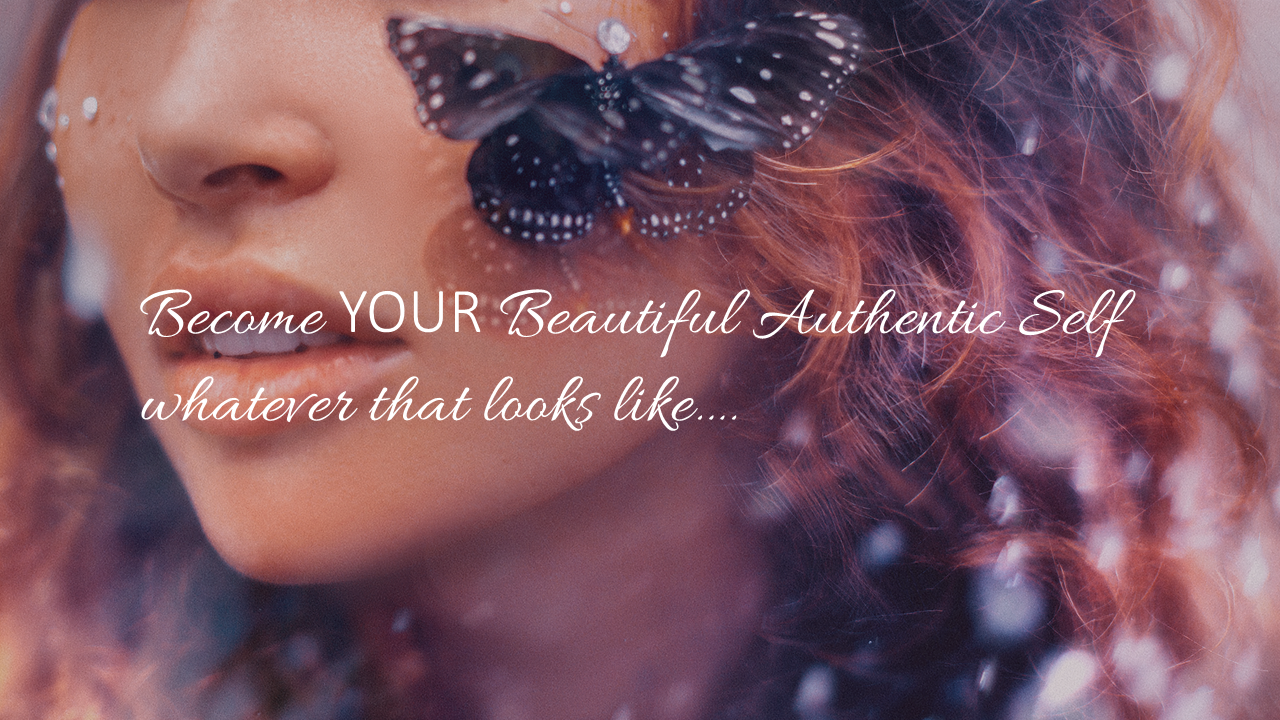 Here are Some Important Bullet Points:
In this course, you'll learn how to:
Discover who you really are
Find out your true passions
Build your self-esteem
Let go of past mistakes and accept yourself
Break free from crippling self-doubts
Embrace your individuality
Learn to love yourself
Find your life purpose
Show the world the real you
Create a joyful life by living authentically
Questions You May Have:
Are there requirements or prerequisites for this course?
There are no prerequisites for this course. It's open to anyone who wants to increase their satisfaction in life by learning to be authentic. It's for anyone brave enough to claim the life of light and walk out from the shadows....
Here's something to consider:
Your success in this course depends on your willingness to take action. Taking the time to do the suggested self-reflections and exercises leads to your inspired success. And to help you stay inspired, you will be receiving some "quick wins" to fill your mind with happy chemicals that imprint the lessons more fully, and faster than if you were simply thrust into an online course with no immediate results. In other words, this 6 module course is going to be somewhat different than what you've probably experienced in the past.... That's because I REALLY want you to succeed, to find fulfillment, and to not fear, but rather embrace your true light self.
What benefits will I receive from this course?
You'll find out what it is to live authentically.
You'll discover a lot about yourself and how you got that way.
You'll learn how to accept yourself and love yourself just the way you are.
You'll understand your own value and what you have to offer the world.
You'll boost your self-confidence.
You'll develop the courage to be yourself around others.
You'll discover your passions and how to enjoy them in your daily life.
You'll see how you can structure your life around what matters most to you.
By living authentically, you can simplify your life, reduce stress, strengthen relationships, build a more satisfying career, and increase your happiness and fulfillment in life. It means no longer biting your tongue when you have something to say. And it certainly means not tolerating things that you let slide in the past, stuffed down into the fertile soils of your psyche where they fester and bubble up when least expected. And it does NOT mean you'll be mean.... It means you will be secure enough to own your voice, as you own your values and re-write your story to better suit you....
What if I get stuck or lost somewhere in the content?

You'll have unlimited email support, a $199 value that's built into the course. If ever you get stuck, or begin to feel overwhelmed, or if you start to give up, email us. Your successful outcome is our #1 goal. We WANT YOU to SUCCEED!
Here's something to consider about undertaking any endeavor: There is absolutely going to come a time when you struggle with either keeping your momentum, remaining focused, or because you feel a lot of content coming your way. We are all busy, and it's easy to look at the big process and immediately feel like giving up. That's NORMAL!
And we are here to encourage you, and to be your cheerleader when you can't be there for you. We know how to inspire you and set you on track to achieve your goal of creating the lifestyle you've been dreaming of.
Additionally, if we notice you are disengaging, we will reach out to you. Sometimes it just takes knowing that someone cares that you stay on the pathway to your goal destination. And you matter to us, so we are not going to let you fall through the cracks!
Is there a particular audience that this course is geared toward?
Although the Winged-Women™ Academy caters to the confidence and empowerment of women, all those who want to be themselves around others, increase their self-esteem, build their confidence, and live their life according to what's important to them (not someone else) are welcome here.
Your Instructor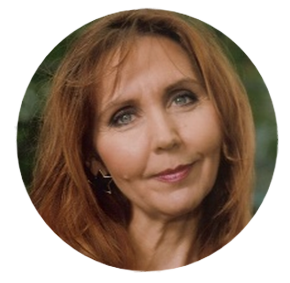 Meet the author...
CEO of Winged-Women™ Business & Life Coaching, International Best-Selling, award-winning transformational author, global women's empowerment expert, Founder of the Winged-Women™ Academy, and dare we say, "Queen of Self-Esteem", Jan Deelstra has been leading the charge for women's empowerment through enhanced confidence, self-love, and self-esteem bolstering since 1984.

Formally trained in psychology and women's issues, with an emphasis on Gestalt theory, Jan combines her formal education, her personal experience, and her indisputable intuitive skills, to create transformational experiences that empower women to live the life desired and deserved.
With her professional expertise, clients incorporate tools, techniques, and powerful life skills into a well-appointed self-love toolbox for enhanced living. And she'll do the same for you.
Don't take my word for it. Look at what others are saying about
Becoming YOUR Beautiful Authentic Self:

Testimonials are Starting to Come In...

Ali Lanza-Case

"I took the Becoming Your Beautiful Authentic Self course during a period of transition in my life where I needed to speak up and make some changes. I thought I was already self-aware and doing some pretty conscious living, but as [this] course taught me, there is always room for growth! Not only did it give me unique and useful tools to help me to improve my current challenges, it also shed some light on why I'm choosing certain people to surround myself with- what a great insight into my subconscious tendencies! If the critical skill of self-awareness (as this course teaches) were more highly regarded in our society, oh what a more peaceful and connected world it would be. I highly recommend this course; let the change toward a more beautifully authentic soul begin with us!"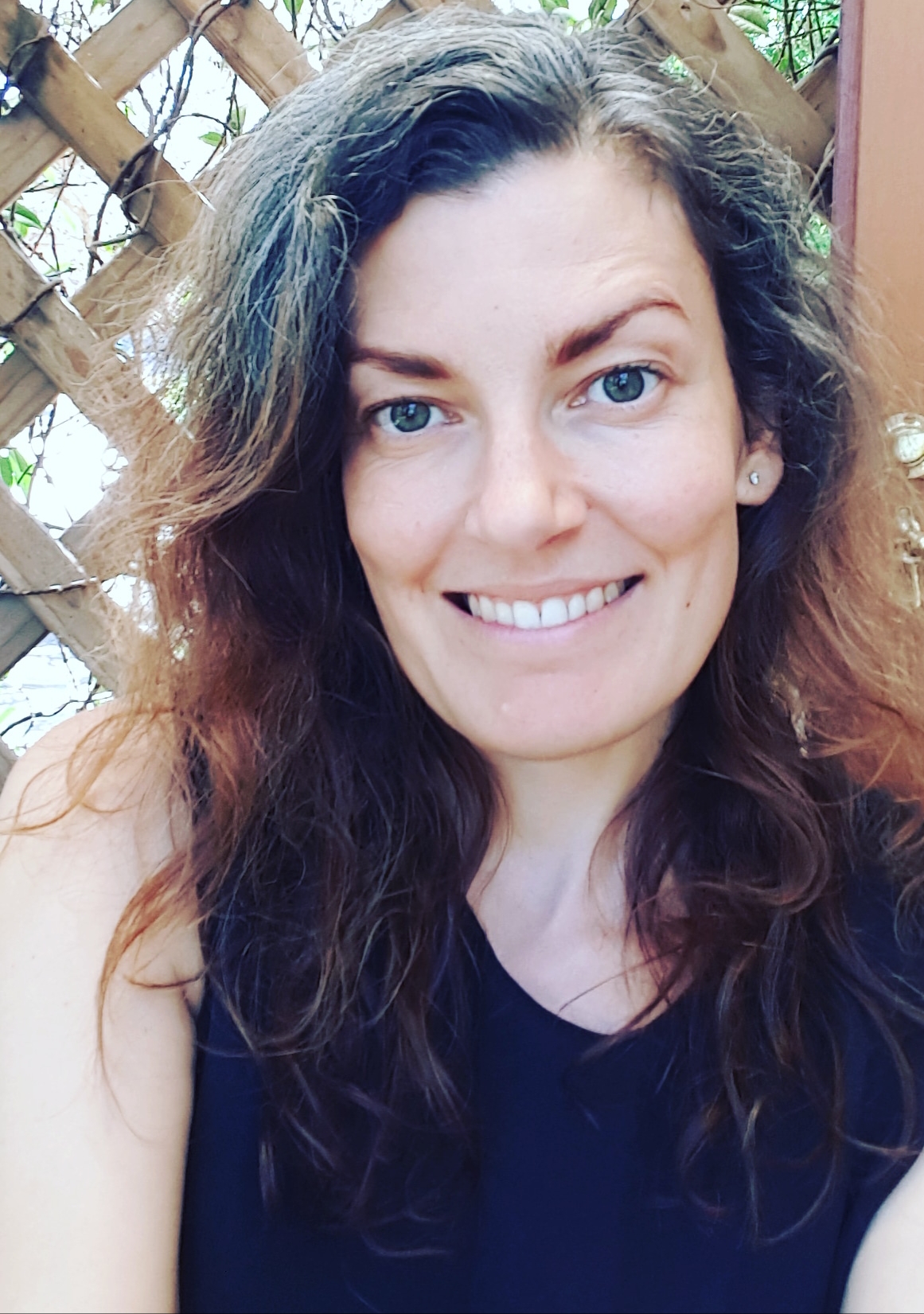 Roshan Keating
Awaken YOUR Body Wisdom
"This course takes you on a journey to discovering and celebrating your true-self. It guides you to go inwards and search for what YOU truly value and believe. It is full of simple yet powerful tools and techniques to help you uncover your authentic essence and love all of who you are.
"I have found that there is a felt sense of freedom and joy when you start living and being authentic in your life.
"If you want support on this journey to becoming your authentic self I highly recommend this course!"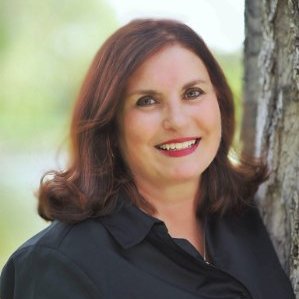 Shelly Frost
"To Thine Own Self Be True."
"Becoming Your Beautiful Authentic Self is an excellent course that should be repeated over and over. As we evolve, change is in a constant state. Our values, attitudes and thoughts recreate due to our life experiences. Becoming self aware of behaviors enables us to recognize what is working in our life. Great material and exercises to be brutally honest with ourselves. I will continue to practice the art of self-awareness. Thanks for the opportunity to participate!"
Frequently Asked Questions
When does the course start and finish?
Each week you will receive a new module for 6 weeks. Until the first module is completed, the next module's lessons will not be available or visible on the curriculum. It's important to go through the course in the order in which it is presented. This is a completely self-paced online course for busy adults, so you don't have to keep up - You decide when you start and when you finish. With that said, if we notice you are not engaged for a few days, do expect us to reach out to ensure you are getting the support you need to reach your chosen outcome.
How long do I have access to the course?
How does lifetime access sound? After enrolling, you have unlimited access to this course for as long as you like - across any and all devices you own, for the life of the course.
What if I am unhappy with the course?
We would never want you to be unhappy! If you are unsatisfied with your purchase, contact us in the first 30 days and we will give you a full refund.

What to expect when you start to become your beautiful authentic self
Becoming your beautiful, authentic self is a process, and it need not be painful! In fact, it can be the most enjoyable, and rewarding journey of your life....
You'll be more connected than ever before to your inner guidance. Your self trust and self confidence will be enhanced like you never knew was possible.
Relationships will deepen, and some may fade away to make room for healthier and more supportive friendships, romance, and authentic connections.
When you become your beautiful, authentic self, others are drawn to you. We all know someone charismatic. That charisma is a direct reflection of what goes on inside. That authentic inner confidence shines through, making for a very attractive outcome.

You'll discover new joys as you learn to let go of living the way that others think you should live, and instead, you'll live your life confidently, authentically, as the real YOU.
The power of this course cannot be over-stated! You deserve to live life on your terms. This course is designed to give you back the navigation and guide you to create the life you desire and deserve....
Enroll today!
Unlock the confidence, self-assuredness, and clarity to become your most beautiful, authentic self. And do it for less than a hundred bucks!
This just may turn out to be the luckiest day of your life! The day when your journey to your beautiful authentic life began....
Click the button below: