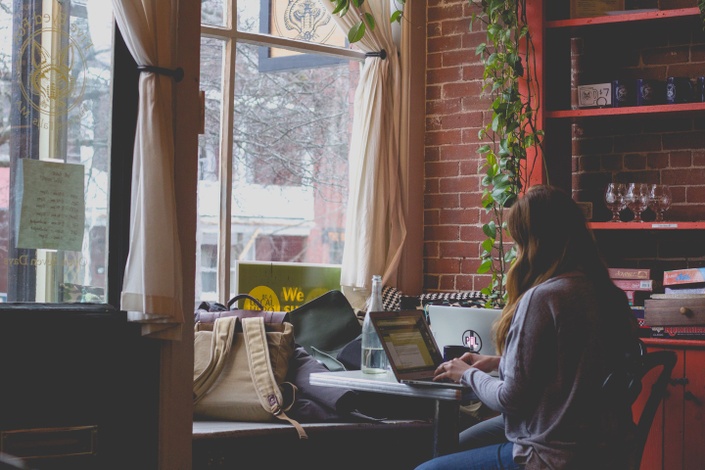 Cultivating Worthiness Home Edition
An instantly accessible downloadable course that builds confidence and worthiness with ease!
SPECIAL OFFER!
Save 50% with this Home Study Version!

Self-Worth is at the core of every aspect of your life. You know how it feels inside when that tinge of insecurity raises its ugly head....
You have undoubtedly wondered what your life would be like if only you felt more worthy, if only you had more self-worth, if only....
Cultivating Worthiness: You are a Perfect Seed has been a popular course here and gets rave reviews.
In fact, those who have completed the online course report positive benefits, and a full 74% go on to enroll in more, more, more....
Because we feel your pain, and we believe it's time you STOP feeling that pain, we have ZIPPED this course content into a single zip file that you can immediately download on your device of choice. That means you can plug in the audios and enhance your self-worth while you go about your day....
Cultivating Worthiness Home Edition is the instantly accessible, downloadable lite version of the wildly popular 30 day course, Cultivating Worthiness: You are a Perfect Seed at a fraction of the cost of the full version.
We made it ultra affordable so most anyone who wants to stop feeling the sting and limitations of poor self-worth can have access.
TODAY, you can have the completely downloadable home edition set for only $47!
Yep. Not $97. Not even $67. You can have this instant access downloadable home edition for only a fraction of the REGULAR cost at only $47!
Stories...
You have a story. In fact, you have many stories. Some of these tales are not quite as important as they're allowed to be, and some have long ago expired their usefulness....
If you're telling yourself stories that are anything less than completely supportive of who you are really, it's time for a personal paradigm shift.
And that's what Cultivating Worthiness Home Edition is all about.
YOU ASKED. WE LISTENED:
Now, you can have full-access to 24 separate files that you can download to your device of choice!
INSTANT GRATIFICATION:
Now, you have within your reach, immediate access to the transformative tools to enhance your sense of self-worth and bolster your confidence in the comfort and privacy of your own home....
Your Instructor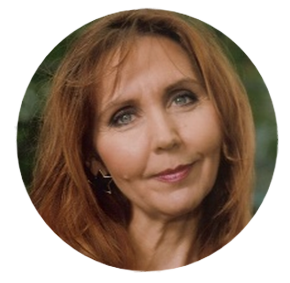 Meet the author...
CEO of Winged-Women™ Business & Life Coaching, International Best-Selling, award-winning transformational author, global women's empowerment expert, Founder of the Winged-Women™ Academy, and dare we say, "Queen of Self-Esteem", Jan Deelstra has been leading the charge for women's empowerment through enhanced confidence, self-love, and self-esteem bolstering since 1984.

Formally trained in psychology and women's issues, with an emphasis on Gestalt theory, Jan combines her formal education, her personal experience, and her indisputable intuitive skills, to create transformational experiences that empower women to live the life desired and deserved.
With her professional expertise, clients incorporate tools, techniques, and powerful life skills into a well-appointed self-love toolbox for enhanced living. And she'll do the same for you.
Frequently Asked Questions
How do I know this is for me?
You know this home study course is for you because you've been brought to this page. You've asked, at a frequency level, for the answers to your lack of confidence and insecurities, and Cultivating Worthiness Home Study Edition is the sweetest way to ease into owning your self-worth.
When does this course start?
The course starts as soon as your payment is processed! It is a completely self-paced home edition - you decide when you start and when you finish.
What do I get?
You're investing in a full thirty day (4-week) potentially life transforming home edition course designed to bolster your confidence and raise your lifestyle to new heights. The course is delivered as a zip file of 24 separate files of both audio and visual content. The lessons are meant to be layered for prime effectiveness. In other words, your retention of the information is magnified as you read and listen to the course content! Each weekly module covers an important layer to your expanding confidence, and you will begin to feel a difference almost immediately. And although it is recommended that you immerse for one full week in each module, since all content is immediately available as a download, you may proceed at your own speed. We recognize that life sometimes gets in the way of even the best intention, and with that in mind, we feel one of the benefits of a 'home study' course is the ability to progress at your chosen pace.
Here's the scoop:
Enroll today and save over 50%! Regularly priced at $97, this valuable course is available for only $47! This reduced price is subject to change soon!


Course content has been perfected since the BETA Version was first released a year ago, and you're getting the IMPROVED home study version!


This may be "LITE" and made for home use, but that does not diminish the power of the course content! You will see results!


Start today! As soon as your payment is processed, you'll have access to this acclaimed course!
Download it, and listen to the audio MP3s as you go about your day!
Start or/and end your day with confidence

Place your self-worth at front and center

Prepare for fabulous benefits

Raise your vibration

Lift your spirits

Start to feel good about who you are and what you've accomplished


Everything in your life experience has brought you to this page. You're here because your spirit is crying for more self-love, more self-respect, more self-worth....


Your confidence impacts ever area of your life. So what can change when YOU up level your sense of worthiness and deserving?
How will your relationships change?

How will your opportunities increase?

How will YOU change when you own your true value and start living the life you desire and deserve?


Start today for only $47. You've got nothing to lose but your insecurities....