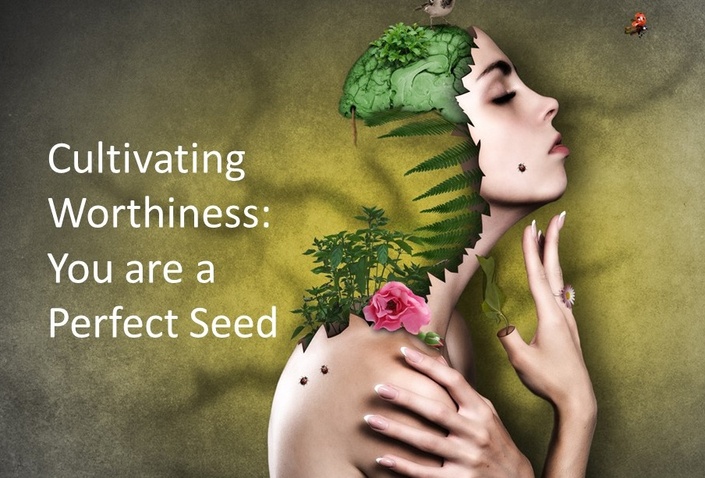 Cultivating Worthiness: You are a Perfect Seed
75% Savings This Month!
Cultivating Worthiness
...in an Epidemic of 'Not Being Enough'
Women are awakening to their feminine powers, and that's a beautiful thing. And still, the #1 malady is a feeling of not being "good enough, of not being worthy and deserving." Self-doubt is as common as were frozen yogurt shops in the last decade. And it's far too easy to buy the notion of not being "good enough."
In fact, in over 34 years of working with women's self-esteem, I can swear to you that women are feeling that inner gnawing that there is something more, if only they were worthy....
Women have swallowed the belief that they somehow lack whatever magic others have.... That if only they try harder...do better...give more.... Maybe then....
You are good enough
In fact, you are absolutely perfect in your human experience. You've just forgotten what you knew when you were born. Somewhere you have disowned your self love. You've not cultivated the life you deserve, but may have instead settled into a default life. And that life is not of your conscious design.
Now it's time to till the soils, plant the seeds of self-expression, and step into a full blossoming beauty!
Cultivating Self-Worth: You are a Perfect Seed, is a 30 day immersive home study program that you can complete in the comfort and privacy of your own home. You will receive 4 modules total (all at once), with 7 days to complete each module.
You may jump in quickly, but it is suggested you immerse for one full week in each module. Since this is a home study course, you decide when and how much time to invest as per the outcome you seek. In most cases, completing a module does not require more than an hour or two each week of actual "study time."
If you can start it on the new moon, all the better. All good farmers know that the best time for planting is under the new moon. And just as the new moon phase is the period when women are most fertile, so too are the soils of your mind most fertile....
The most important thing is to start! It's to commit to you.
Because you deserve, as much as anyone, to be loved and nurtured.
So, do it. Commit to cultivating the life you were born to live.
And let go of the old weeds that clog your pathway to limitless bliss and reward.
Are you ready to live that life?
You can begin cultivating worthiness as soon as you commit.
Cultivating Worthiness: You are a Perfect Seed gives you the steps, tools and support to improve every area of your life that is affected by doubt, poor self-esteem, and lack of confidence.
Imagine your life when you are feeling secure and worthy...
How will your life change when you no longer suffer in silence?

How different will your experiences and opportunities be when you own your value?

What will change when you are feeling secure and nurtured?

Who will you be, when you step into your full blossoming?
Cultivating Worthiness: You are a Perfect Seed is for you if you experience self-doubts.
It's definitely for you if you feel small, yet you know in your heart that there is more to life, if only you dared claim it.
You were never meant to live small.
You were meant to live life by design. And that starts with Cultivating Worthiness, because within you is a Perfect Seed.
Here's what's included:
Module 1: Foundation of your creation. This is where we begin to clear the weeds and ready the fertile grounds of your seed growth. Experiential exercises, handouts, MP3 recordings, etc., are each crafted to enhance your self-awareness as the journey to Cultivating Self-Worth takes root.
Module 2: The digging and clearing gets deeper. You begin to seriously nurture your whole mind-body-spirit self, and to heal your inner goddess. Materials include a downloadable PDF playbook, a variety of downloadable MP3 recordings, and some trade secret proprietary transformational tools for your self-love toolbox.
Module 3: Where the girls are separated from the women, and the inner goddess connects with a fervor. This is a deep-dive week, where you will connect deeply and completely with you. Materials include an empowering audio session that will guide you through the process of really beginning to see clearly, and make some life changing decisions. This is a transformation week, that leads to the final module.
Module 4: Woohoo! You made it thru the tilling, hoeing, planting, cultivating and nurturing, and now you are at the blossoming stage! This is where we part ways, as far as this particular Cultivating Worthiness: You are a Perfect Seed, goes. Materials address selfishness and the importance of closure. You're not going to want to miss this one! It includes some bonus materials to keep you on track, and on the trajectory towards your chosen destination.
Your Instructor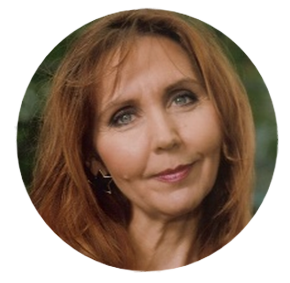 CEO of Women's Life Coach at Winged-Women™ Business & Life Coaching, International best-selling, award-winning transformational author, global women's empowerment expert, and Founder of the Winged-Women™ Academy, Jan Deelstra has been leading the charge for women's empowerment thru self-love, self-confidence, and self-esteem since 1984.
Formally trained in psychology and women's issues, with an emphasis on Gestalt theory, Jan combines her formal education, her personal experience, and her indisputable intuitive skills, to create transformational experiences that you will learn to incorporate into your personal self-love toolbox.
Course Curriculum
Welcome to Winged-Women
Available in days
days after you enroll
Week 1 Introduction and Weed Pulling...
Available in days
days after you enroll
Week 2 Nurturing the Seeds of Self-Love
Available in days
days after you enroll
Frequently Asked Questions
When does the course start and finish?
The course starts now and never ends! It is a completely self-paced online course - you decide when you start and when you finish.
How long do I have access to the course?
How does lifetime access sound? After enrolling, you have unlimited access to this course for as long as you like - across any and all devices you own.
What if I am unhappy with the course?
We would never want you to be unhappy! If you are unsatisfied with your purchase, contact us in the first 30 days and we will give you a full refund.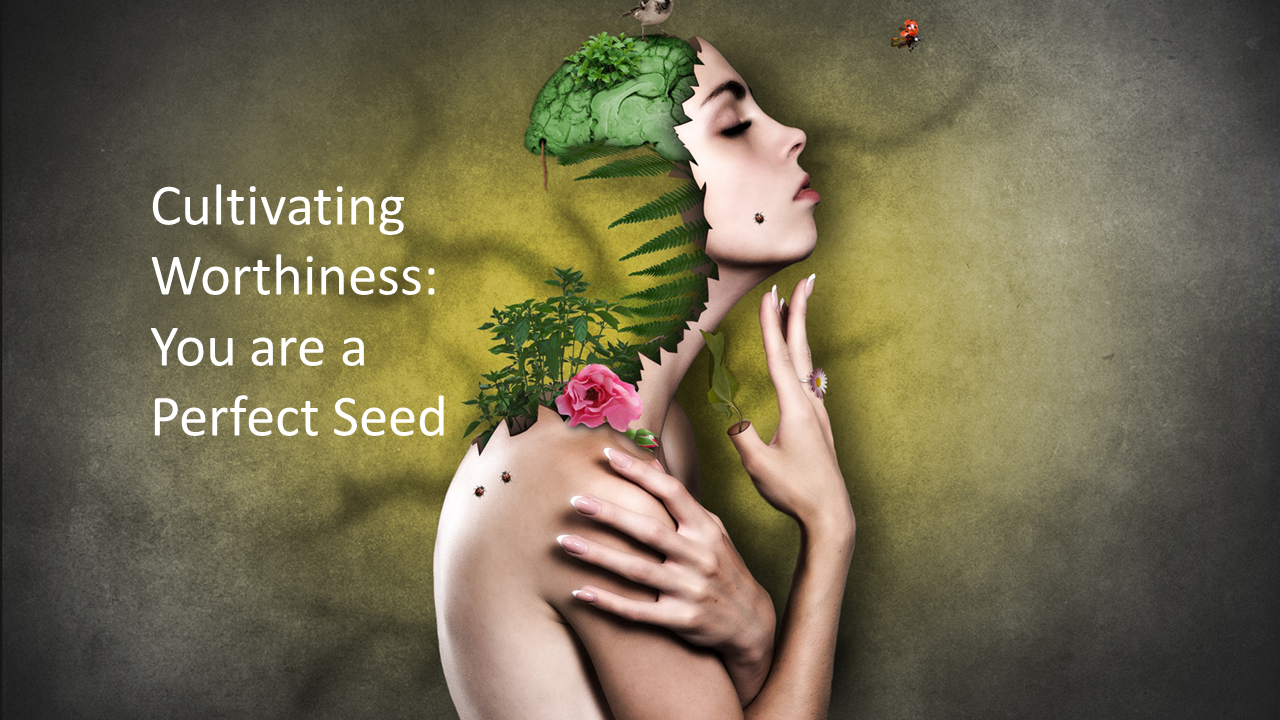 At full price of $197 this is an incredible deal.
But at this INCREDIBLE Special Price of $47 it's a no-brainer!
When you purchase the course, you come out the other side on the playground for the first module...or should I say, "the grow-ground."
Either way, you're going to be sprouting into the perfect seed, which has always been inside of you....

You've been trained that life is hard. It's not.
You've got stories you tell yourself. They're not true.
You've got stories you tell other. They aren't true.
You think you can think you way out of it. You can't.
If you could have transmuted the energies of your past,
you would have done it by now.

Now, with the guidance of Cultivating Worthiness: You are a Perfect Seed, you will blossom into the life you love to nurture, and into the beautiful woman you were born to be.
And we've made it easy for you with ultra low pricing!
Get in now while this Special Limited Time Pricing still applies!