Mindful Life Creation
Incorporating Up-Leveling Practices into Daily Life
Mindful Life Creation

Incorporating Up-Leveling Practices (easily) into Daily Life
Are you a person with volumes of self-help materials on your bookshelves?
Maybe you desire to change your life, and you're open to information that can help you to let go of things that don't make you feel good about yourself.
You might be in a great deal of pain over past experiences, or maybe you had a rotten childhood that lead to rotten relationships as an adult.
Relationships may challenge you...
Money seems to be a consistent challenge...
Maybe you've had some deeply scarring personal wounds that stole your confidence and damaged your self-esteem.
It could be that you've almost given up on the idea of changing your life, even though you've invested in "self-help" programs that haven't helped.
We can all get a bit carried away with the promises of a better life, yet often, the content of self-help books and programs is either seriously lacking, or is too laden with jargon to make any sense.
In some cases, the content is too dry, or too overwhelming.
Maybe, it simply doesn't resonate.
In all those cases, the once-enticing promoted content quickly takes a back seat as you continue to seek elsewhere for the answers that will once and for all, up-level your life.
Here's some good news:
The search doesn't have to lead to dry, burdensome, overwhelm.
What if I told you that you could change your life simply by adding some easy to implement practices to your daily routine?
It's true.
And today, I am pleased to share a new course that gives you 30+ up-leveling life-enhancing hacks to change your life in any area of your choice.
Mindful Life Creation is an effortless, easy, fast and fun way to change your life. It takes you through a simple process for incorporating up-leveling practices into daily life.
And when you incorporate these up-lifting, up-leveling practices into your daily routine, there is no real "work" involved. Your life is up-leveled and up-lifted automatically as you go about the enjoyable process of living… albeit, a bit more mindfully....
...and here's the thing: By their very nature, the practices offered (over 30!) in Mindful Life Creation are pleasant, enjoyable, and fulfilling. They effortlessly align your spirit's infinite energy, calm your chaotic thoughts and soothe your current mental state, generally improve your life physically and psychologically, and enhance your emotional well-being....
Here's something to consider:

Your repetitive thoughts are the creative source of your beliefs and values.

With that in mind, consider areas of your life such as romance and finance and wellness and happiness….
In every area of your life, what have you created with YOUR thoughts, when you weren't paying attention?
Are you satisfied with your love life?

Is your wealth thermostat set high enough?

Are your friendships authentic and inspiring?

Is your intellect expanding or shrinking?

Are you creating thru expression?

Is your spiritual thirst being quenched?
Mindful Life Creation shows you how incorporating easily implemented 'up-leveling' practices into your daily life creates the foundation for optimal living…and who doesn't want that?!
This quick course includes at least 30 ways to up-level your life in 90-days or less, and most methods take less than a few minutes each day, or weekly, yet the payoff is immense!
Here's why:
You're actually changing your personally unique energetic frequency when you create conscious shifts to the way you have always done things.
You are changing the neuropathways in your brain.

You are engaging your brain's reticular activator for attracting more of what you now mindfully create, as opposed to going about life without thinking of where it is you're going.
Life can be harsh and can seem to be tipped off balance with injustices. And we can become addicted to the stress hormones. We are affected in our mind/body/spirit whole self when we are subjected to the non-stop flow of information that comes to us in this age of technology.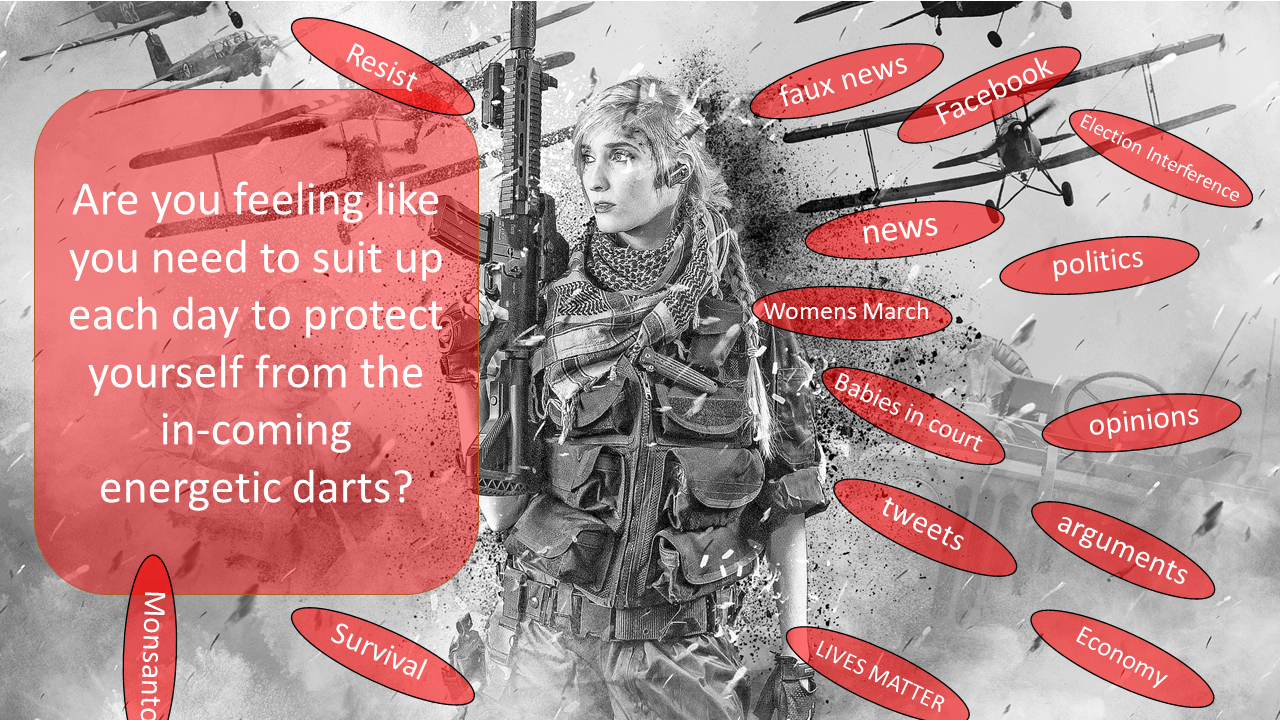 On a daily basis, we each encounter hundreds if not thousands of energetic darts that pierce our otherwise aligned nature. Maybe you turn on the cable news station, or you log into any social media account and instead of finding the warm fuzzy feelings brought by adorable antics of kittens, you find instead that your blood pressure is rising at every new dart that shares something controversial, political, or sensationalized.
Instead of the happy serenity you were feeling, your heart is now pumping deadly stress hormones through your system and you feel angry, or sad, or any number of low range emotions....
When you introduce even a couple of new life affirming practices into your daily routine, you naturally bring your whole self – mind/body/spirit into alignment. And because you are now being self-aware, chances are good that you won't stay out of alignment for long when you are in the crosshairs of those energetic darts.
When the new practices become habituated, you will notice the times when you move out of those "good" feeling balanced emotions, and you will consciously take action to step back into the healthier state of being. When this automation happens, the speed at which you begin to manifest more for which to be happy, increases, thus, your life overall us up-leveled more rapidly!
Incorporating up-leveling practices into daily life is really about your wellness and success is a by-product. That's because, as an important caveat here, you can't change one area of your life without other areas shifting simultaneously; when one area of your life is up-leveled, the other areas are like dominoes and simultaneously shift upward too.
As example, when you decide which one or two areas (never more than 3 at a time please) to focus on up-leveling, other areas are pulled up.
You may decide that you want more confidence and self-esteem in your life, and when you place your focus on up-leveling your confidence, areas such as your wellness and love life are elevated too!
Maybe you decide to pay attention to your health, and so you incorporate a new mindful mealtime habit into your life. The next thing you notice is how radiant your skin looks, and how people are asking you if you've lost weight. Your life is up-leveled in multiple ways simply by adding in a dose of mindfulness!
In other words, you are transforming your entire life by making small enjoyable changes in other areas.
This easy to navigate course is created to up-level lives with little effort, and with a healthy dose of self-love. It's almost effortless. And it's highly effective when you actually put the steps in place and follow the path.
So, what are you waiting for?
Here's the core idea:
If your life isn't all you desire it to be, it doesn't take 12 more years of school to change it

Your thoughts are creative, so what have you created up to this point that you'd like to change?

At least 30 methods to up-level your life are included and can easily be added to your daily routine
If you're ready to let go of excuses for living small, if you are willing to implement some enjoyable practices into your day or week, if you are serious about up-leveling areas of your life that are not quite working at an optimal level, dive into this fun immersive course.
How it works:
The course starts with a short 15-minute video and contains a few questions designed to set the stage for taking mindful control of important areas of life. Those questions are available for download as slides which you can download and turn into a physical eBook if you desire. You may wish to watch the video through, and then at a time when you won't be disturbed, invest some time to give real thought to the questions before answering.
Then, after you have completed the questions, choose one or two (please not more than 3 to start) areas of your life to focus on. Your answers from the questions presented will give you the guidance necessary to help you make the inspired decision of which area of life is most apt to benefit fastest from the implementation of new practices.
Remember, when you change one area of your life, the others change too. So up-leveling one area will influence other areas of your life.
And it's going to be fun, relaxing easy!
(Did you ever think that changing your life could be fun??)
If you think you must struggle to change your life, think again. You learn best when the learning is enjoyable, and not forced.
Mindful Life Creation shows you how to make life more of a flow and less of a struggle. It's the difference between swimming upstream or going with the flow….
...But maybe you've been conditioned to struggle.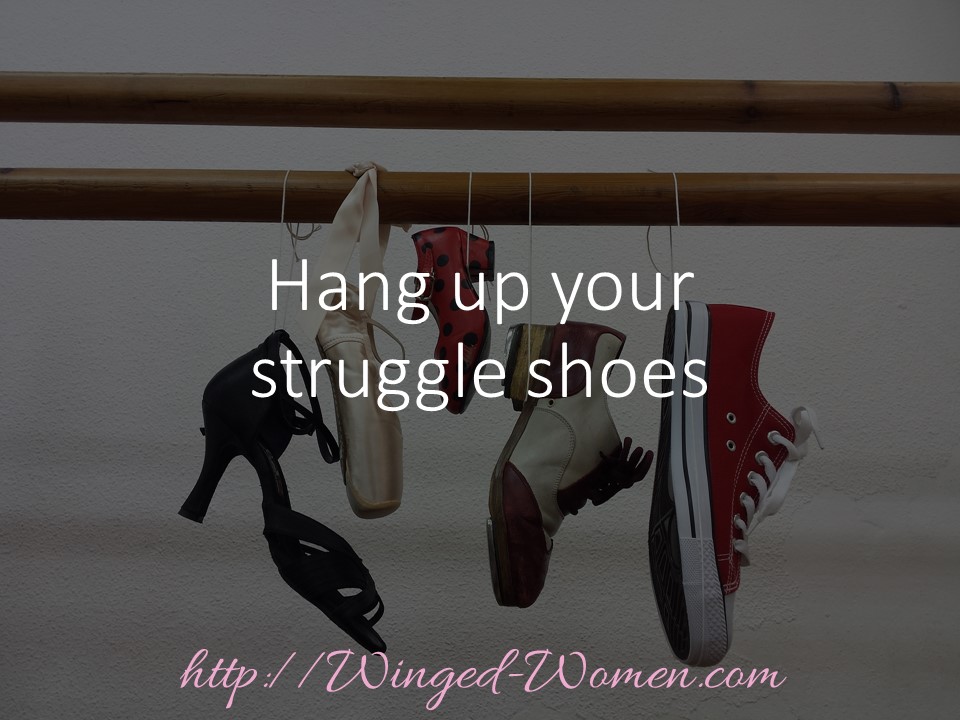 Maybe you learned that life is "hard" and so you've continued to create a life that's "hard".
Life is meant to be enjoyable and giggle-filled. It's meant to be rewarding and fun, and filled with many more happy moments than sad ones. It's not supposed to be a constant challenge -something to survive.
Yet here's the truth:
Upwards of 80% of the world's inhabitants are victims in their own lives.
Most of the world's 7+ billion persons haven't determined how to mindfully create the life they desire...
What did you learn from your up-bringing, about how life is?
Is it time to unlearn those messages?

Is it time to decide for yourself what YOUR life will be?
If your life isn't everything you dream it could be,
there is no one to blame but yourself.
OUCH.
That may seem harsh. It may make you angry. Maybe that statement makes you sad or defensive.
In any case, GOOD. Because that rush of emotion is your infinite spirit talking to you. It's alerting you that this message in front of you is true. It reaffirms that it's time for you to make some basic changes, because you deserve more.
It's up to you to change your life.
Let go of making life miserable. Try something different. Try Mindful Life Creation rather than living by default if default is a day-to-day habit of humdrums.
Implement some consciously chosen, fresh practices into your daily routine that will enliven you, and will up-level every area of your life. Create habits that actually lift you up instead of holding you down.
Don't wait until you're dead to decide you could've done it better.
Do it now.
Create the life you desire and deserve while you can still enjoy it. And do it all with a few mindful tweaks to your current routines.
Power of Magnification
You may want to call your best friend and invite her/him to join you. The two of you could complete some of the tasks together, as well as make great sounding boards to discuss whatever comes up for each other.
You may also decide to create a group that meets weekly to keep you all on task.
When there are two or more of you completing the 90-day process, you are built- in accountability partners for each other. We seem to benefit from that sort of accountability that keeps us on target long enough to form a healthy habit. That synergy is a force that imbues the results in record time.
Finally, as is true with all of life, you get results in response to what you put into the program. This program will only be effective if you work it. It's not meant to be another shelf sitter that collects dust on your bookshelf. But the "work" is not hard, and the payoff is a life well-lived and well-loved.
Make a decision to step up. You deserve all that you desire.
Start today
Invest your time and effort and intend the outcome that you desire. Remember, no excuses are good enough when you're on your death bed lamenting about what you could have done differently.
Commit to your best life now. And then, go create it.
Your Instructor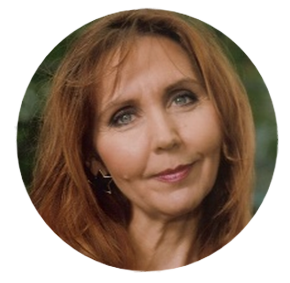 Meet the author...
CEO of Winged-Women™ Business & Life Coaching, International Best-Selling, award-winning transformational author, global women's empowerment expert, Founder of the Winged-Women™ Academy, and dare we say, "Queen of Self-Esteem", Jan Deelstra has been leading the charge for women's empowerment through enhanced confidence, self-love, and self-esteem bolstering since 1984.

Formally trained in psychology and women's issues, with an emphasis on Gestalt theory, Jan combines her formal education, her personal experience, and her indisputable intuitive skills, to create transformational experiences that empower women to live the life desired and deserved.
With her professional expertise, clients incorporate tools, techniques, and powerful life skills into a well-appointed self-love toolbox for enhanced living. And she'll do the same for you.
Frequently Asked Questions
When does the course start and finish?
The course starts now and never ends! It is a completely self-paced online course - you decide when you start and when you finish.
How long do I have access to the course?
How does lifetime access sound? After enrolling, you have unlimited access to this course for as long as you like - across any and all devices you own.
What if I am unhappy with the course?
We would never want you to be unhappy! If you are unsatisfied with your purchase, contact us in the first 30 days and we will give you a full refund.
BONUS OFFER:
Enroll today and get this special bonus eBook: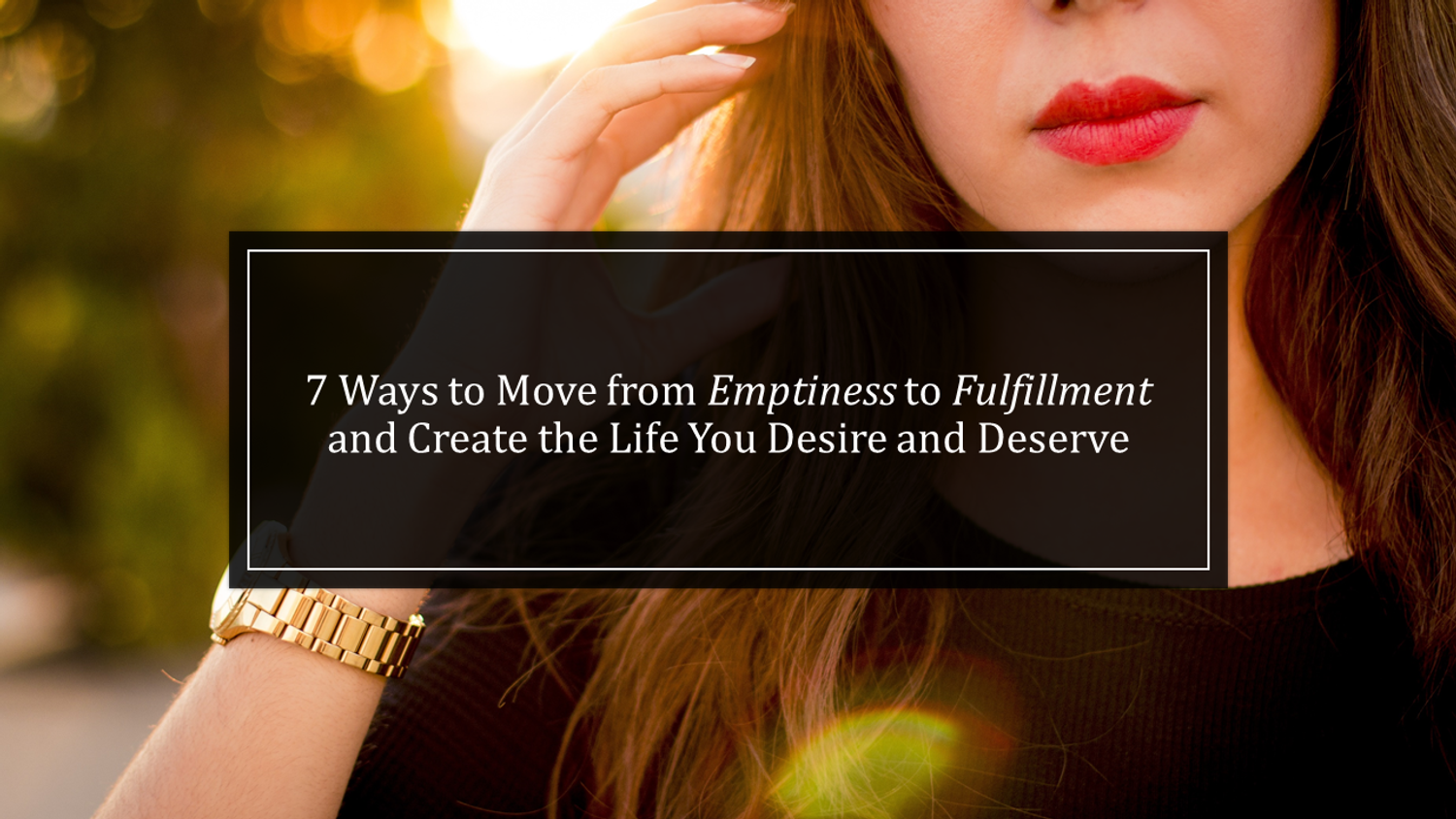 7 Ways to Move from Emptiness to Fulfillment

and Create the Life You Desire and Deserve
All for one small investment of just $27
Don't let the simplicity or the low price for enrollment trick your mind into thinking this couldn't possibly be valuable...that's old head-speak. This is an easy to follow way to create change in your life. And creating change doesn't have to be difficult....
This is also the perfect way to learn the systems we use here at the Winged-Women™ Academy. Before you know it, you will have become ultra mindful of yourself, and of your precious time and life. You'll also be very comfortable with the Winged-Women™ Academy delivery system for the next course you take....
What are you waiting for? Mindful Life Creation will reward you multiple ways for a small investment of your money and time.
Click the Button Below
Enroll Now