Are You Tired of Chasing Money?

Searching for 'money solutions' can be distressing

But manifesting is gonna be breeze when you learn this formula...

Are you wondering why, despite much effort and countless attempts, you are still not wealthy?

Maybe you're barely squeaking by, getting further behind a little bit each month....

Or maybe you do okay, but you're ready to remove that inner governor that keeps your wealth thermostat stuck at a predictable point....
Many people struggle their entire lives, chasing money that remains elusive, when the truth is, money is a frequency you can tune into just as you tune into your favorite radio station...you just have to learn to relax and clear the static and open the pathway to clear reception.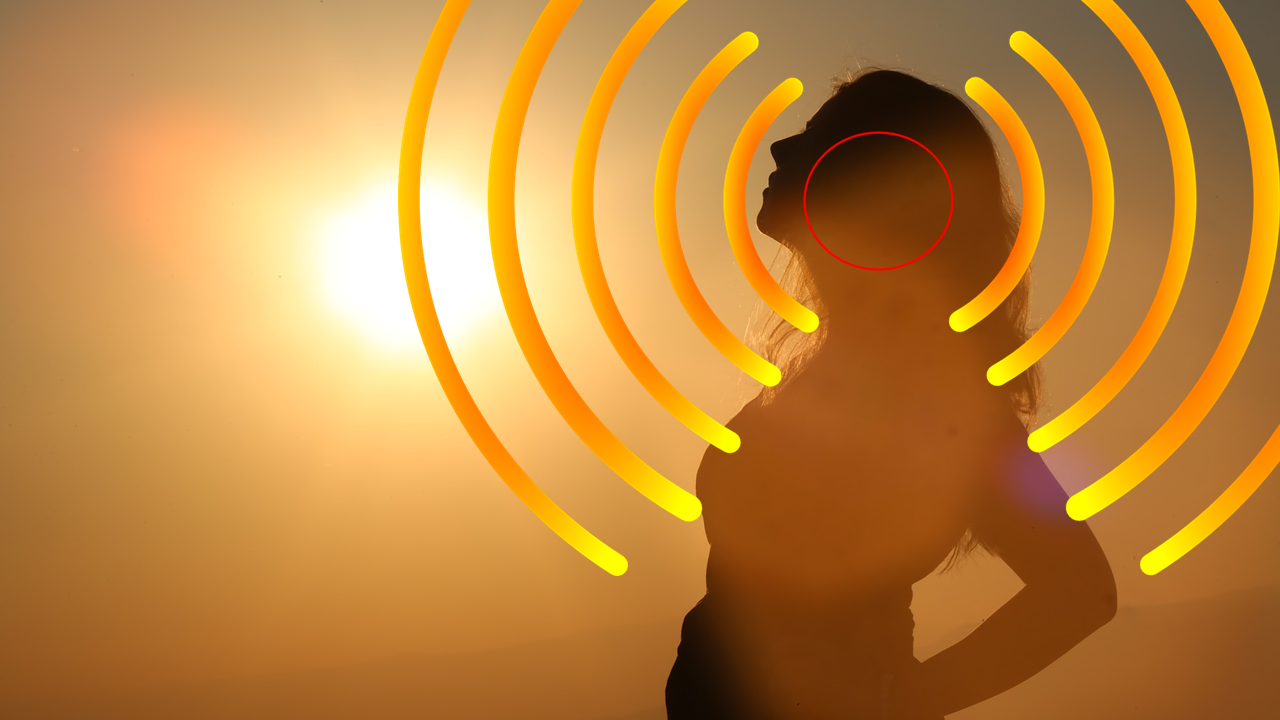 When you begin to fully understand that YOU are energy, and that as energy, you vibrate with conditions, then you can decide where to connect at an energetic level. This means there are no blocks, except those created by you....
MONEY MATTERS: Mastering Money Manifesting is the course for you if, even though you have tried 'mindset' shifting, have embraced the idea of the Law of Attraction, have chanted and tapped and recited affirmations, have prayed and bartered with God, and you have still seen very little improvement in your money story.
In fact, it may seem the harder you try, the more elusive and distant the dream of real financial freedom becomes. That's because "trying hard" is an energy of resistance. And resistance stops abundance flow. At an intuitive level, you know this.
As evidence, consider something that you've wanted and have worked really hard to have.

Now consider something that has come to you as a pleasant surprise when you didn't expect it.
From an internal energy perspective, which of these two scenarios was the more relaxed? ...the easiest? the most enjoyable?
Which of these scenarios had the most resistance, and caused the most stress and sluggishness (and least payoff)?
Think of it another way: Think of an easy flowing stream that is suddenly met by resistance. The damming effect stops the flow.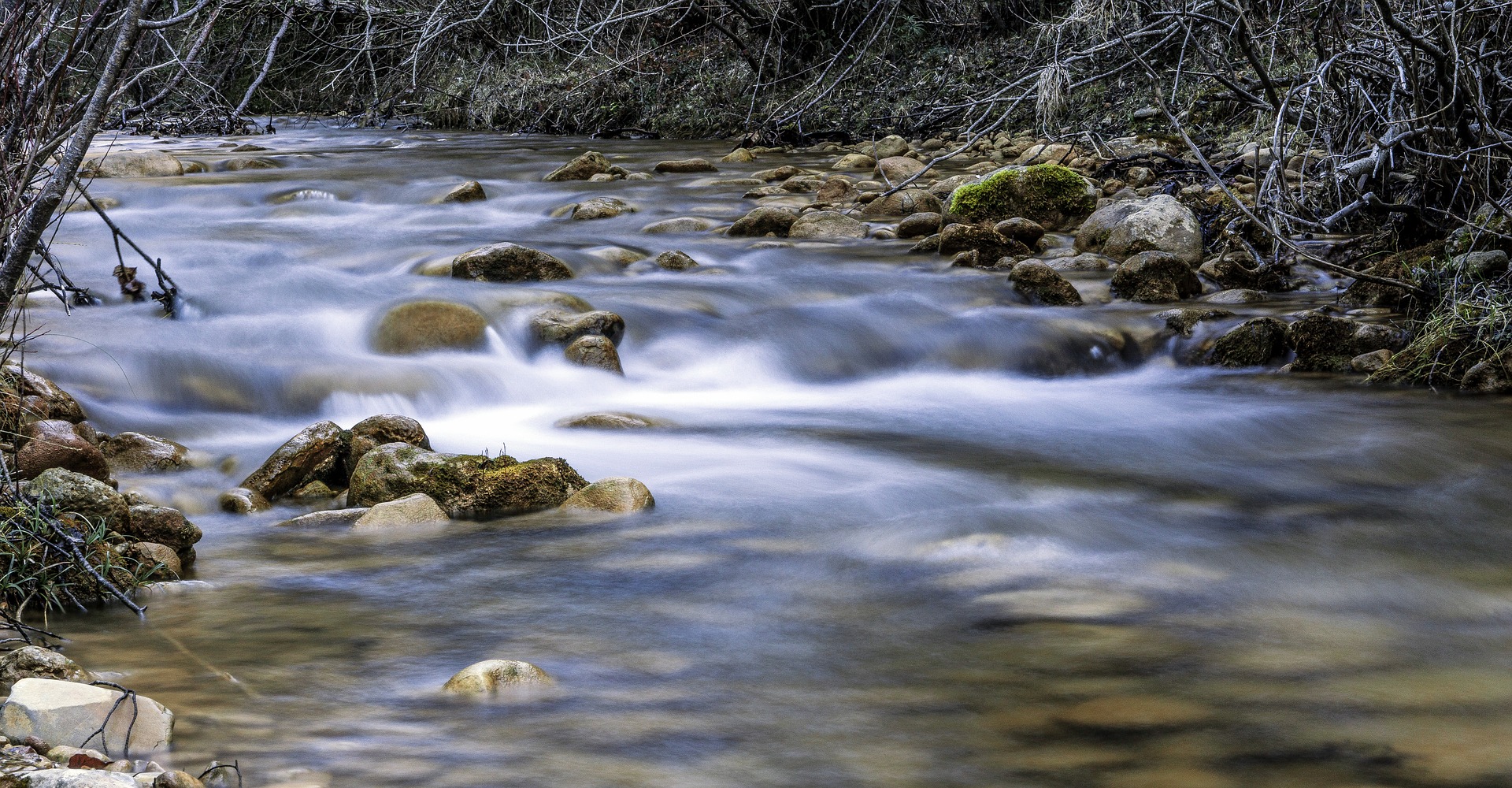 It's like that with you too. When you allow resistance to stop the flow, your life suffers in every area -not just money! And resistance can become a habit that creates a culture of lack that further dams the abundance flow....
MONEY MATTERS: Mastering Money Manifesting goes to the core of WHY, despite having tried so many ways to change it, your money thermostat is stuck in the same position as it has been for decades....

MONEY MATTERS: Mastering Money Manifesting is for you if you are ready to spend the next 7 weeks immersed in a completely transformational proprietary formula that works like a power tool to excavate the CAUSE of your money dams, and clear the stream for smooth flowing prosperity.

MONEY MATTERS: Mastering Money Manifesting goes light years beyond your "mindset" and oceans deeper than the Law of Attraction to answer the challenge of there being barely enough, and to there never being more than enough, and empowers you to finally allow for full financial peace of mind, balanced living, and real philanthropy.

Money seems to be the subject at every virtual water cooler of 'advice' conversations taking place in an era where entrepreneurs and bold risk takers are asking the same questions as are the general public:
How can I make more money?
Here's a clue to achieving your desired outcome of manifesting more money:
Thoughts of childhood become your beliefs, values and opinions.
They are the constant undercurrent of every aspect of your life.
Almost everything you learned, you learned before you were age seven. And the bulk of all you believe was learned before your second birthday.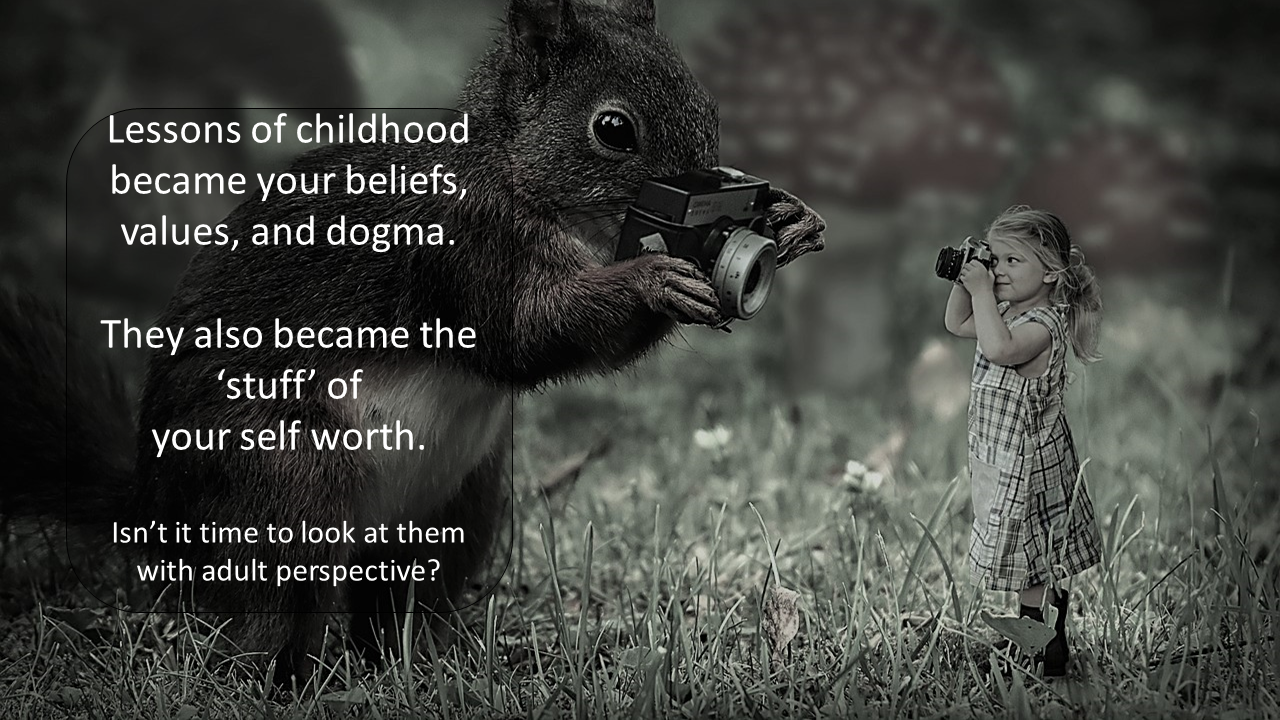 Don't you think it's time to look at your beliefs, values, and opinions
in the light of adult perspective and comprehension?
You learned lessons about your worthiness, about your deservingness, and about your for possibilities of "having it all"

You internalized the opinions of others as to what it means and what it requires to be wealthy

You adopted beliefs, values, and opinions before you were old enough to decide for yourself, what to own and what to ignore
Your BIG WHY...
Experience provides evidence that there is far more power to change things that matter, including improving global conditions, and to live a life of passionate purpose which positively impacts all those who come into your life, and to live a healthier, longer, and more enjoyable life when one has the money with which to support a certain level of abundance experiences.
MONEY MATTERS: Mastering Money Manifesting is specifically designed to eradicate notions that fail to enhance the lives of those on the planet. In other words, if you've created a life based on learned scarcity, this is the course that will help you to identify inner blocks to abundance and to break free from those energetic shackles that keep you in the conditions of "never enough" or "barely enough" or "just enough."
We reside on an abundant planet, and are blessed with more than enough. There is no lack, as such. There are only limiting patterned habits that remain until such time as they are seen for what they are: Childhood lessons worth looking at more closely.
MONEY MATTERS: Mastering Money Manifesting shows you how to identify, excavate, and then transmute those lessons that dam the flow of your birthright abundance. You will learn how to open the channel to receiving a consistent flow of abundance. With that flow, not only will your life experience be elevated, but ostensibly, by your new level of prosperity, so too will lives of others be elevated.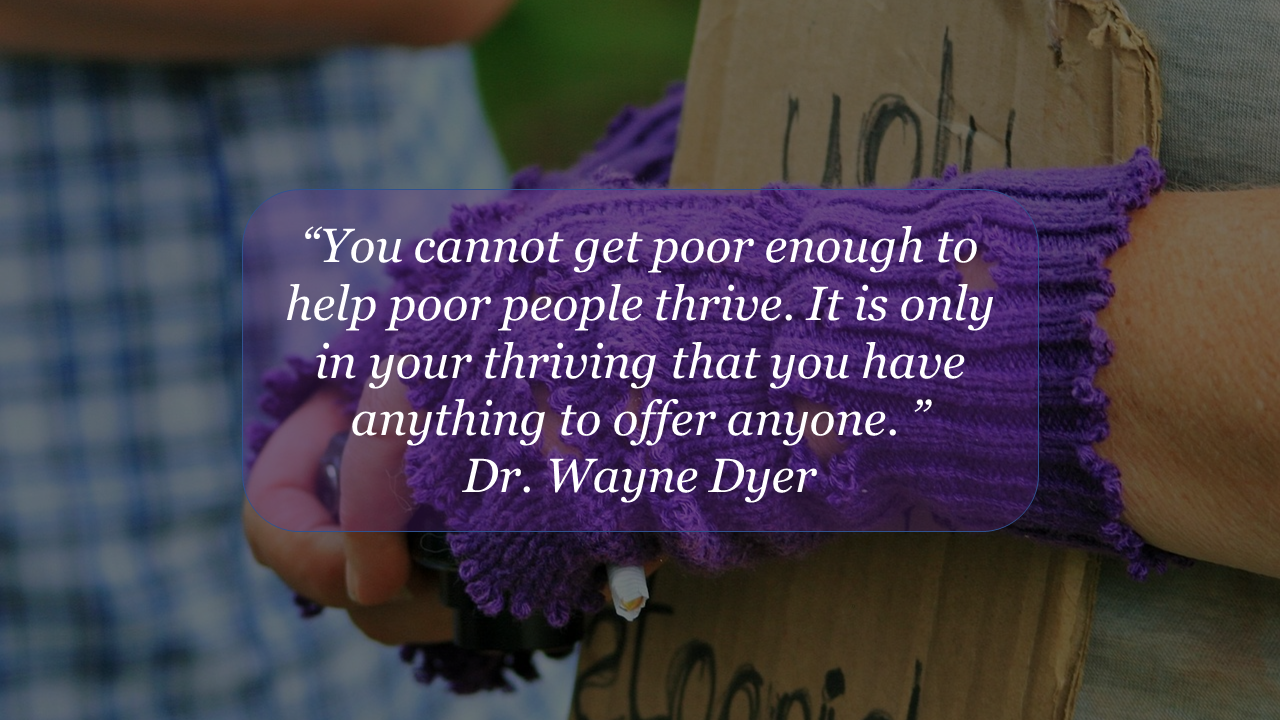 "You CANNOT get poor enough, to make one person wealthy on this planet." Wayne Dyer

In other words, MONEY MATTERS! Because it's true that more good comes of wealth than can ever come of poverty. And that's why I have created this empowering course for you, because your increased abundance creates endless positive ripples that improve the world!
This course is for you:
If you're done hurting, feeling wounded and victimized by money


If you're ready to look at ways you are holding yourself at a predictable lifestyle level

If you know/suspect you have money blocks that are preventing the flow of abundance

If your wealth thermostat is stuck at a certain level

If you want to be more philanthropic but don't quite trust tithing your money

If you are tired of struggling with trying to "make ends meet"

If you are ready to learn a new way of allowing abundance to flow

If you want to learn the psychology of money as it shows up in YOUR life

If you are ready to surrender what doesn't work and adopt a new set of tools

If you are done feeling "not enough" and are ready to open to abundance

If you are ready to claim your divine birthright of abundance
This course is not for you
If you are looking for a get-rich-quick scheme

If you are committed to poverty

If you have completely given up on life

If your current beliefs are cemented with no chance for exploration
Learning to master money manifesting is not hard. It is a formula that once learned, can be your standard way of allowing abundance to flow throughout your life. And by the way, when you open the flow of abundance, it affects more than just your money flow....
Wellness, your joy threshold, your inspired creativity, opportunities you're presented with, and life overall, is elevated when you stop holding on to the self-sabotaging internalized blocks to abundance flow.
How can I make these claims?
Because I have been in your shoes. Or more accurately, I will say, I have been in your mindset.
More precisely, I have also been in your heart-set. That's the condition of being cut off from the source of your abundance, and the more you fret and worry, the more you stop the flow of prosperity in every area of your life.
For far too long, I struggled, even to the point of homelessness. Twice. And even when I wasn't homeless, I struggled with money, with there ever being "enough," and never with there being more than enough....
My struggles around money were my life's lessons.
And those lessons were the catalyst for creating this MONEY MATTERS: Mastering Money Manifesting course.
I've made it my life's journey to empower others by turning my experiences into wisdom, and by sharing what I have learned. And the effects are stunning.
Thousands of clients just like you, have learned to identify the root block to success and abundance. They've learned to excavate to find the hidden gem in even the worst experiences, to cherish the jewels, and to release stagnant energy blocks. The freed energies create an immediate vacuum, which we quickly utilize to create the manifesting energies of abundance.
The results are often near miraculous.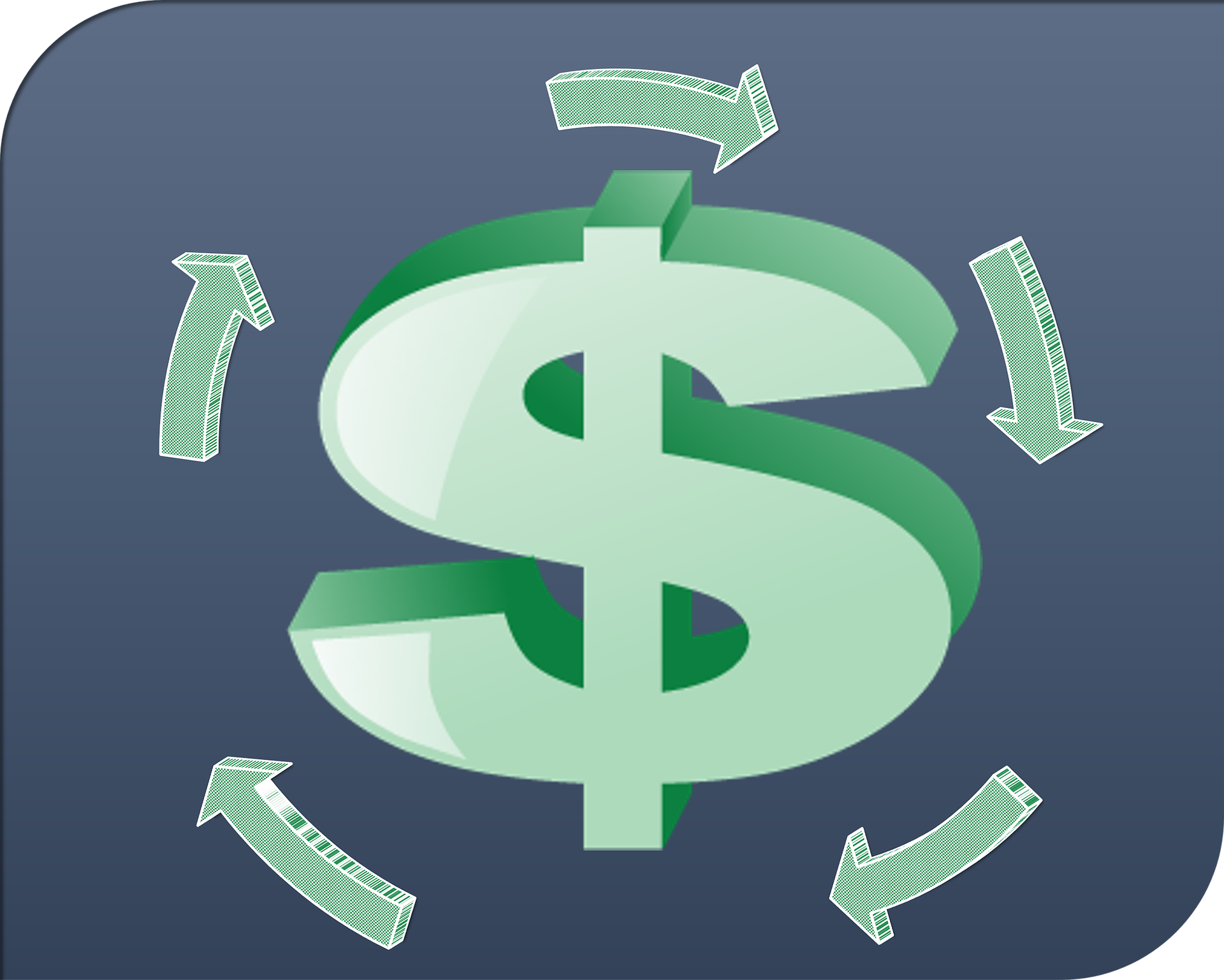 Learning the proprietary formula you're given in MONEY MATTERS: Mastering Money Manifesting is like being given the key to the kingdom. Once you have the step-by-step formula, you can use it anytime you experience an old inner block threatening your prosperity. The key is within YOU, and will forever be in your repertoire of abundance tools.