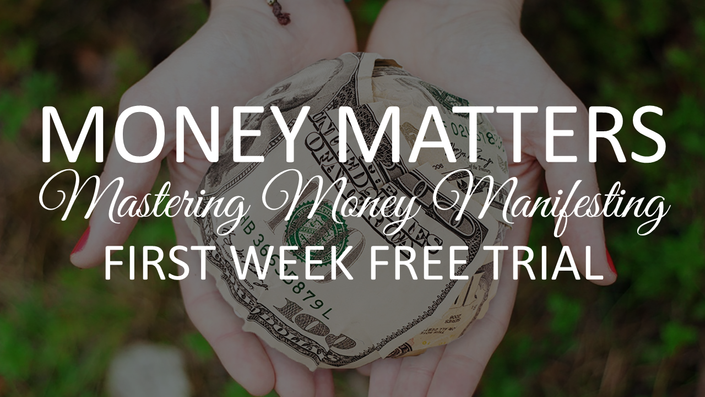 MONEY MATTERS
Mastering Money Manifesting WEEK 1 TRIAL
Are you a master of money manifesting? Many people are chasing money without realizing that money is an energy that can be tuned into just as you tune into radio waves....
MONEY MATTERS: Mastering Money Manifesting goes light years beyond your "mindset" and oceans deeper than the Law of Attraction to answer the challenge of there never being quite "enough" and to allow for full peace of mind, balanced living, and real philanthropy.

Money seems to be the subject at every virtual water cooler of 'advice' conversations taking place in an era where entrepreneurs and bold risk takers are asking the same questions as are the general public: How can I make more money?
Here's a clue to achieving your desired outcome of manifesting more money:
Thoughts of childhood become your beliefs, values and opinions.
They are the constant undercurrent of every aspect of your life.
Almost everything you learned, you learned before you were age seven. And the bulk of all you believe was learned before your second birthday.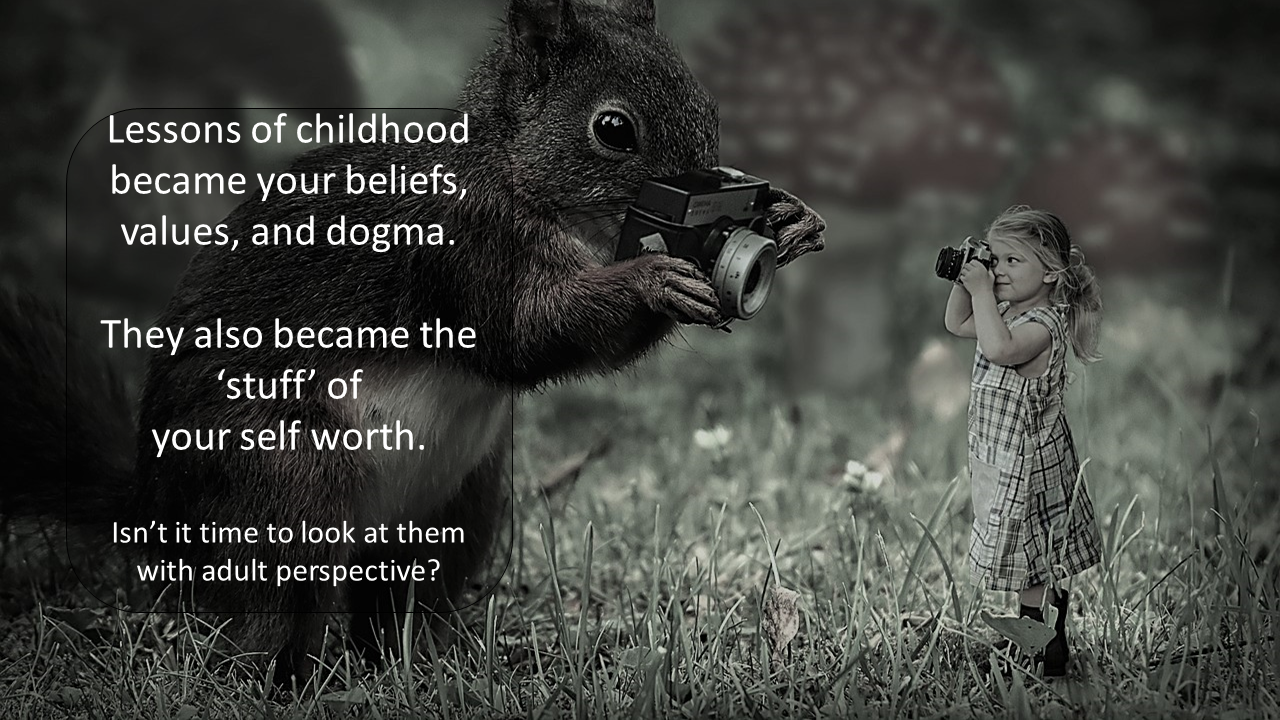 Don't you think it's time to look at your beliefs, values, and opinions
in the light of adult perspective and comprehension?
You learned lessons about your worthiness and deservingness for "having it all"

You internalized the opinions of others as to what it means to be wealthy

You adopted beliefs, values, and opinions before you were old enough to decide
Experience provides evidence that there is far more power to change things that matter, including improving global conditions, and to live a life of passionate purpose which positively impacts all those who come into your life, and to live a healthier, longer, and more enjoyable life when one has the money with which to support a certain level of abundance experiences.
MONEY MATTERS: Mastering Money Manifesting is specifically designed to eradicate notions that fail to enhance the lives of those on the planet. In other words, if you've created a life based on learned scarcity, this is the course that will help you to identify inner blocks to abundance and to break free from those energetic shackles that keep you in the conditions of "never enough" or "barely enough" or "just enough."
We reside on an abundant planet, and are blessed with more than enough. There is no lack, as such. There are only limiting patterned habits that remain until such time as they are seen for what they are: Childhood lessons worth looking at more closely.
MONEY MATTERS: Mastering Money Manifesting shows you how to identify, excavate, and then transmute those lessons that dam the flow of your birthright abundance. You will learn how to open the channel to receiving a consistent flow of abundance. With that flow, not only will your life experience be elevated, but ostensibly, by your new level of prosperity, so too will lives of others be elevated.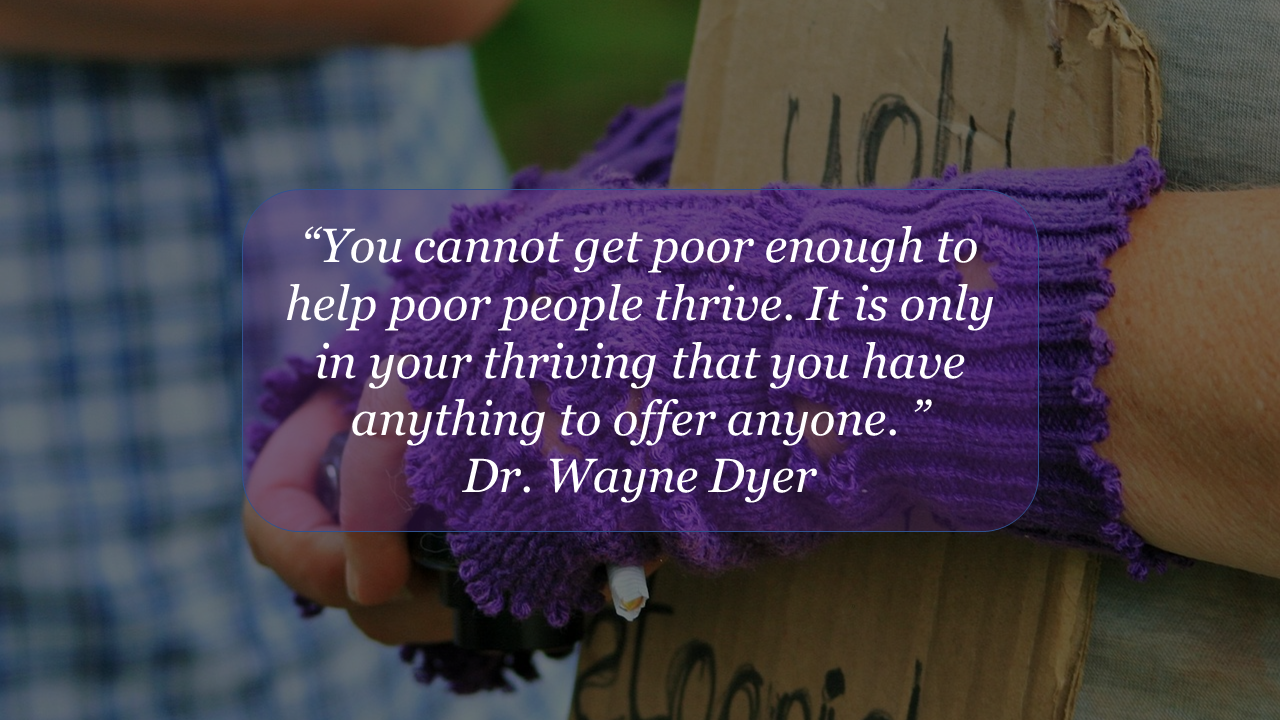 "You CANNOT get poor enough, to make one person wealthy on this planet." Wayne Dyer

In other words, MONEY MATTERS! Because it's true that more good good comes of wealth than can ever come of poverty. And that's why I have created this empowering course, because your increased abundance creates endless positive ripples.
This course is for you:
If you're done hurting, feeling wounded and victimized by money


If you're ready to look at ways you are holding yourself at a predictable lifestyle level

If you know/suspect you have money blocks that are preventing the flow of abundance

If your wealth thermostat is stuck at a certain level

If you want to be more philanthropic but don't quite trust tithing your money

If you are tired of struggling with trying to "make ends meet"

If you are ready to learn a new way of allowing abundance to flow

If you want to learn the psychology of money as it shows up in YOUR life

If you are ready to surrender what doesn't work and adopt a new set of tools

If you are done feeling "not enough" and are ready to open to abundance

If you are ready to claim your divine birthright of abundance
This course is not for you
If you are looking for a get-rich-quick scheme

If you are committed to poverty

If you have completely given up on life

If your current beliefs are cemented with no chance for exploration
Learning to master money manifesting is not hard. It is a formula that once learned, can be your standard way of allowing abundance to flow throughout your life. And by the way, when you open the flow of abundance, it affects more than just your money flow....
Wellness, your joy threshold, your inspired creativity, opportunities, and life overall, is elevated when you stop holding on to the self-sabotaging internalized blocks to abundance flow.
How do I know? Because I have been in your shoes. Or should I say, I have been in your mindset. For far too long, I struggled, even to the point of homelessness. Twice. And even when I wasn't homeless, I struggled with money, with there ever being "enough," and never with there being more than enough....
My struggles were the catalyst for creating this MONEY MATTERS: Mastering Money Manifesting course. I've made it my life's journey to empower others by turning my experiences into wisdom, and by sharing what I have learned. And the effects are stunning.
Thousands of clients just like you, have learned to identify the root block, and to excavate to find the hidden gem in even the worst experiences, to cherish the jewels, and to release stagnant energy blocks. The freed energies create an immediate vacuum, which we quickly utilize to create the manifesting energies of abundance.
The results are often near miraculous.
My personal experiences and the resultant in-depth studies of money and of the now commercialized Law of Attraction (which as you'll discover is better labeled as the law of appreciation) coupled with the study of energetic forces, of the psychology of money, and my personal intuition led to me writing INFINITE PIE: From Finance to Romance, the Parallel Feminine Frequency of Money & Love.
This course, MONEY MATTERS: Mastering Money Manifesting, takes pieces from INFINITE PIE, and marries them with the distilled information that came from countless volumes of studies. Those ingredients became the sweet formula you are about to learn.
Your Instructor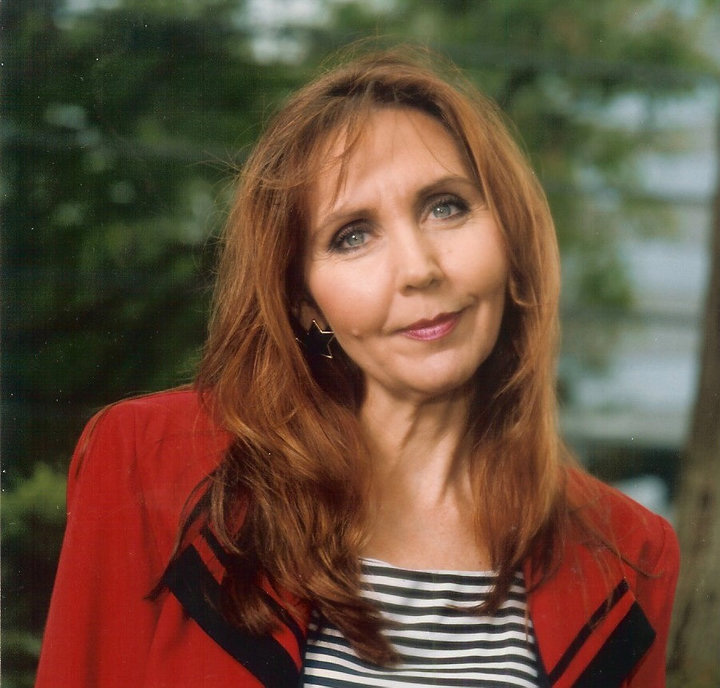 Founder and CEO of Women's Life Coach at Winged-Women™ Business & Life Coaching, International best-selling, award-winning transformational author, and global women's empowerment expert, Jan Deelstra has been leading the charge for women's empowerment thru self-love, self-confidence, and self-esteem since 1984.
What makes Jan the expert authority on women's confidence? She started as a shy girl, always watching her feet, and rarely looking up. From minus zero to assertiveness training specialist, Jan has worked her way from the bottom to the top and has empowered others along the way.
Formally trained in psychology, with an emphasis on Gestalt techniques, Jan combines her formal education, her personal experience, and her indisputable intuitive skills, to create transformational experiences that you will learn to incorporate into your personal self-love toolbox.
Your confidence and self-worth affect every area of your life. And each course offered has a golden weave of confidence woven thru. From finance to romance to communication to wellness, confidence is imperative for a happy, successful life experience. And that's what you'll find here, in the Winged-Women Academy. EVERYTHING is designed to enhance your sense of self-worth and deserving. And that increased self-love trickles down to bless those closest to you, even as it simultaneously radiates out to the ethers, attracting the vibrational match, and infinitely blessing the universe.
The DOOR to YOUR Abundance is Opening...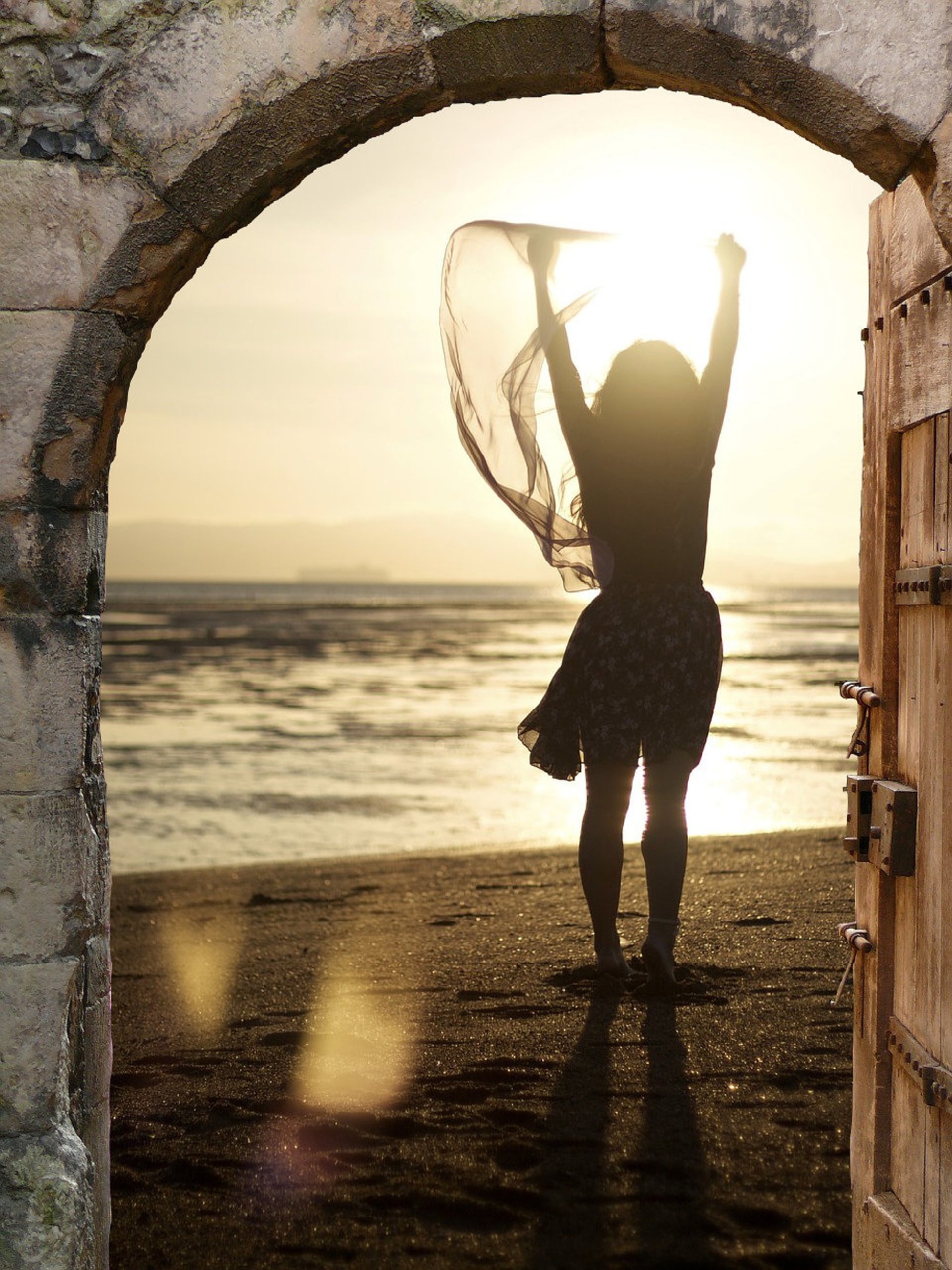 MONEY MATTERS: Mastering Money Manifesting is the door you have been waiting for to open wide. Go far beyond your MINDSET, and peel back the layers to explore the seedlings of where your money blocks began.
MONEY MATTERS: Mastering Money Manifesting is the life transforming 7 week course that delivers permanent results because this is not a temporary band aid. This is a lifestyle transformation that works to empower you in the core areas of your life, and not just financially.
Work the program at your convenience, from anywhere on the globe.

Work the modules as they appear in your private portal

Play on the abundance playground as often and as much as you want.
The moment you ENROLL is the moment your expired money story begins to be beautifully re-written into the magnificent version created consciously by you.

ENROLL NOW. Start your transformative money journey and break the cycle of lack. Do this for yourself. You deserve to create the lifestyle you desire.
This month, tuition is 74% off. Not $1997, not even $997! For a limited time, tuition is only $497! That's a small investment to transform your life, to empower you to master money manifesting by empowering you in core areas of your life that have been instrumental in your self-sabotage.
Quite frankly, $1997 is a small investment to change what isn't working, and to transform your life in multiple areas. And your investment will be quickly realized.
And at $497 your investment is nothing compared to what you will get in terms of your new abundance flow....
Imagine what you will do when the dams are removed....


Imagine who you will be when abundance begins to show up....

Imagine what will happen if you do nothing....
Isn't it time to change what isn't working in your life?

But here's the GIFT! You can try on MONEY MATTERS: Mastering Money Manifesting by enrolling in the FIRST WEEK FREE!
Maybe you're wondering about the specifics:
MONEY MATTERS: Mastering Money Manifesting is a 7 week course

You receive weekly modules to guide you on this personal empowerment journey

There will be a support email provided, in case you get stuck

You will have limitless access to the content
Pretty simple, ehh?
Simple is the best way to learn a new way of doing anything, and MONEY MATTERS: Mastering Money Manifesting is no exception. But don't let "simple" fool you into thinking it's simple enough that you won't benefit from this course, because you absolutely will reap huge rewards when you implement the lessons.
The modules contain a mix of audio, video, and print, and the lessons are a mix of experiential, guided, and self-immersion, which you will get to know well. This multi-layered learning process helps ensure retention of all you are learning.
So what do you think? Are you ready to leave the scarcity life behind? Decisive action is what sets the successful apart from the failures. Make the decision to take action now. Send a message to the UNIVERSE that says, "I AM WORTHY of ABUNDANCE!" Because you are. If you want to be.
ENROLL TODAY, and let the modules begin to help you release whatever holds your abundance from flowing.
And then, learn the formula for allowing abundance to flow.
Grab this offer of the FIRST WEEK FREE! It is VERY time limited! At the end of the trial week, you will be invited to continue on to the real meatiness of this empowering course! There's no obligation, and if you're not ready to move on at the end of this trial version, we'll still remain friends....